10 ACRE SPRAWLING ESTATE HOME IN REDLAND WITH SPRING FED SWIMMABLE GROTTO W FALLS.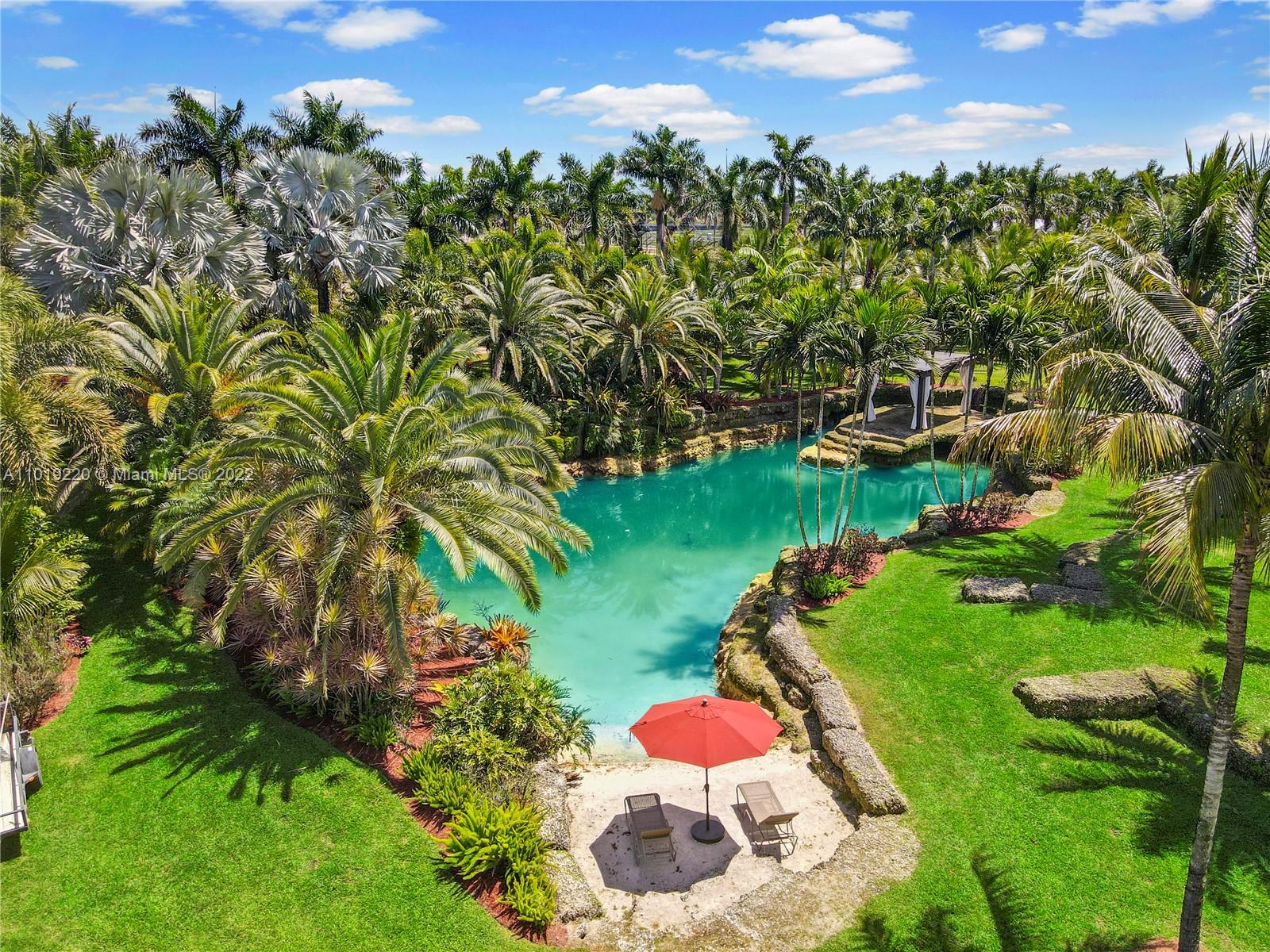 ENJOY THE GROTTO ....AND THE WHITE SAND BEACH...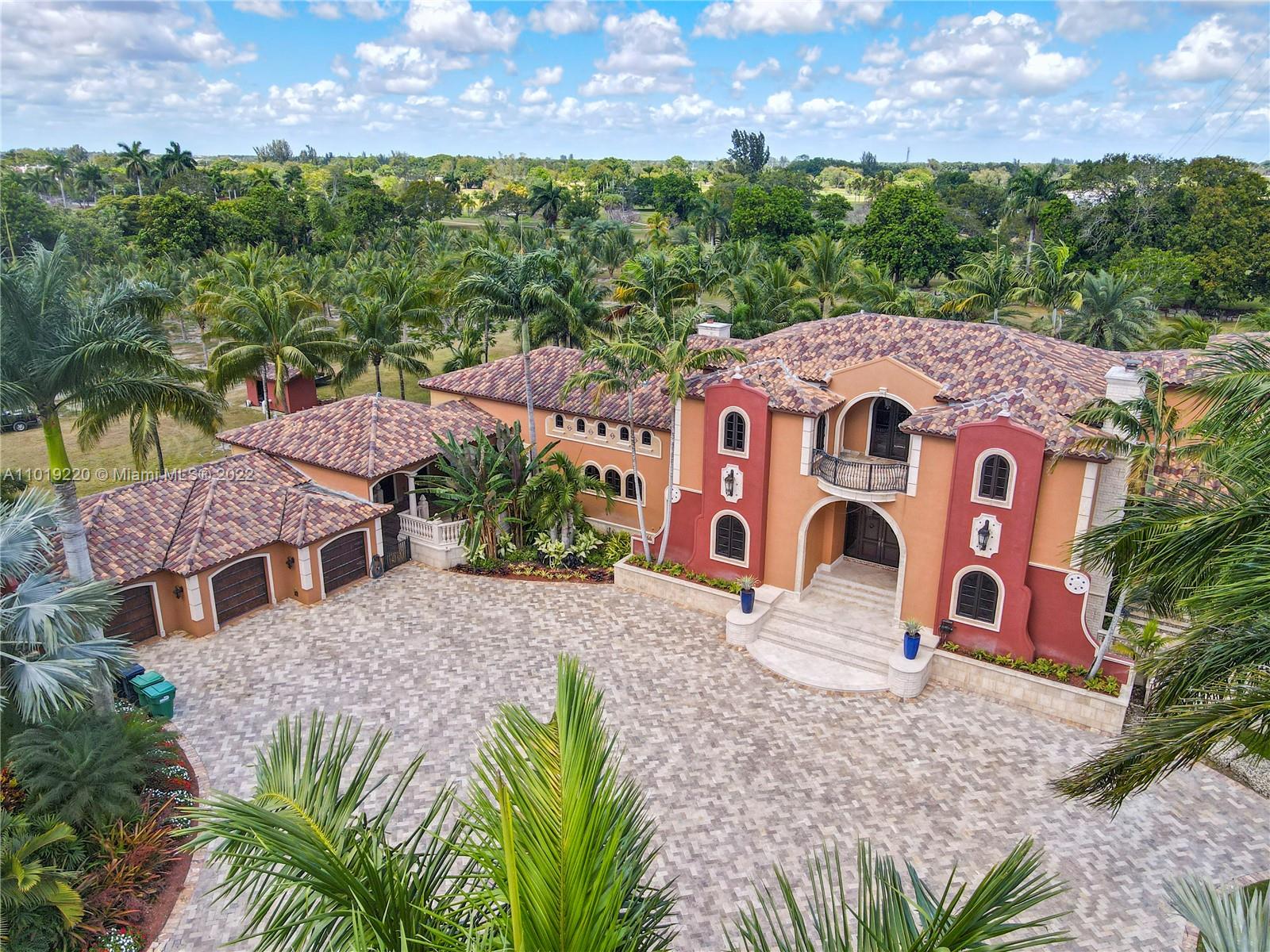 A PARTIAL VIEW OF THE ESTATE. UNSEEN IS THE EAST WING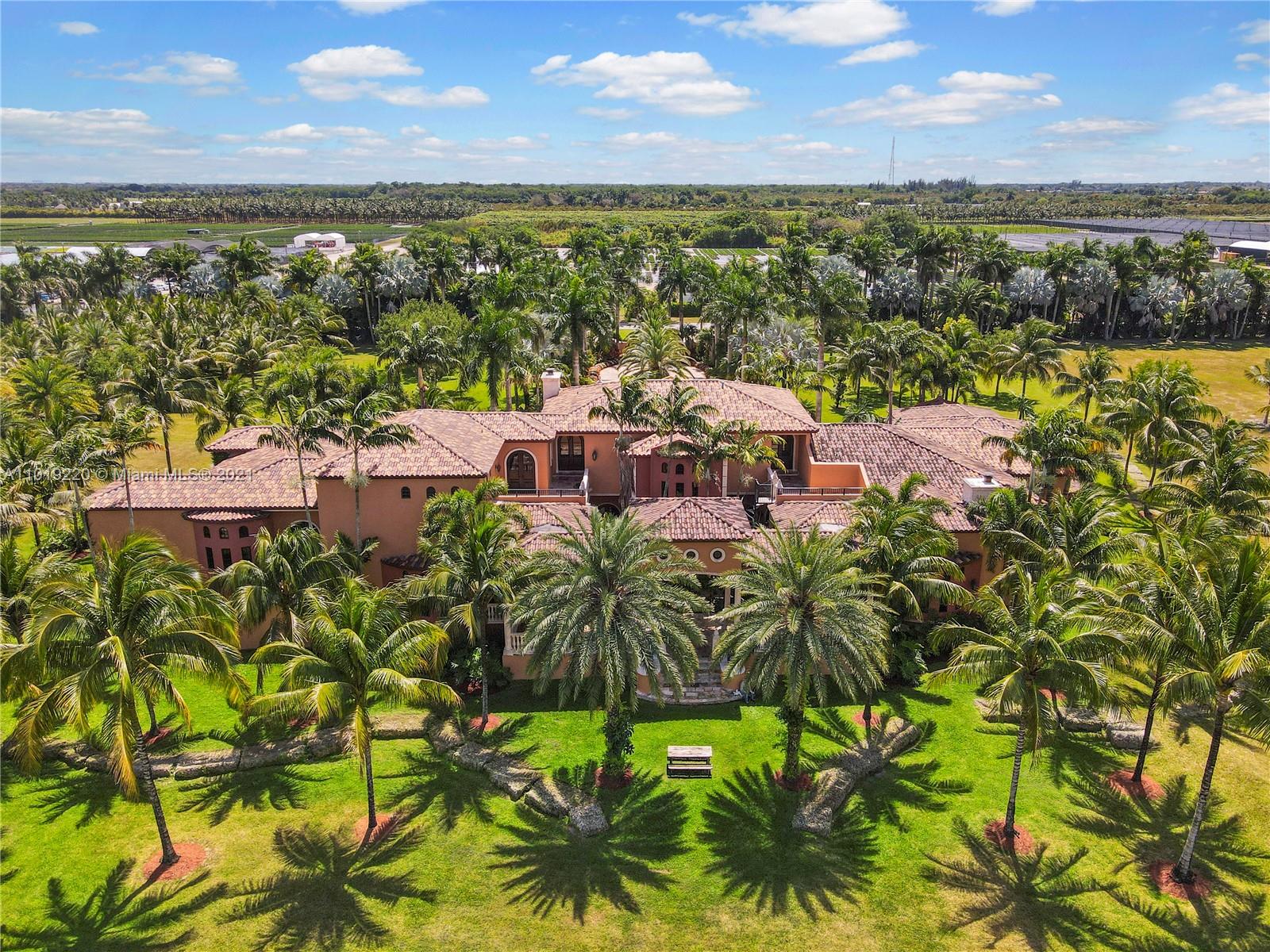 REAR VIEW . PDM HAS AN ENORMOUS VERANDA. MULTIPLE SUITES HAVE STAIRWELLS FROM PRIVATE TERRACES GOING DIRECTLY TO VERANDA, BYPASSING THE INTERIOR..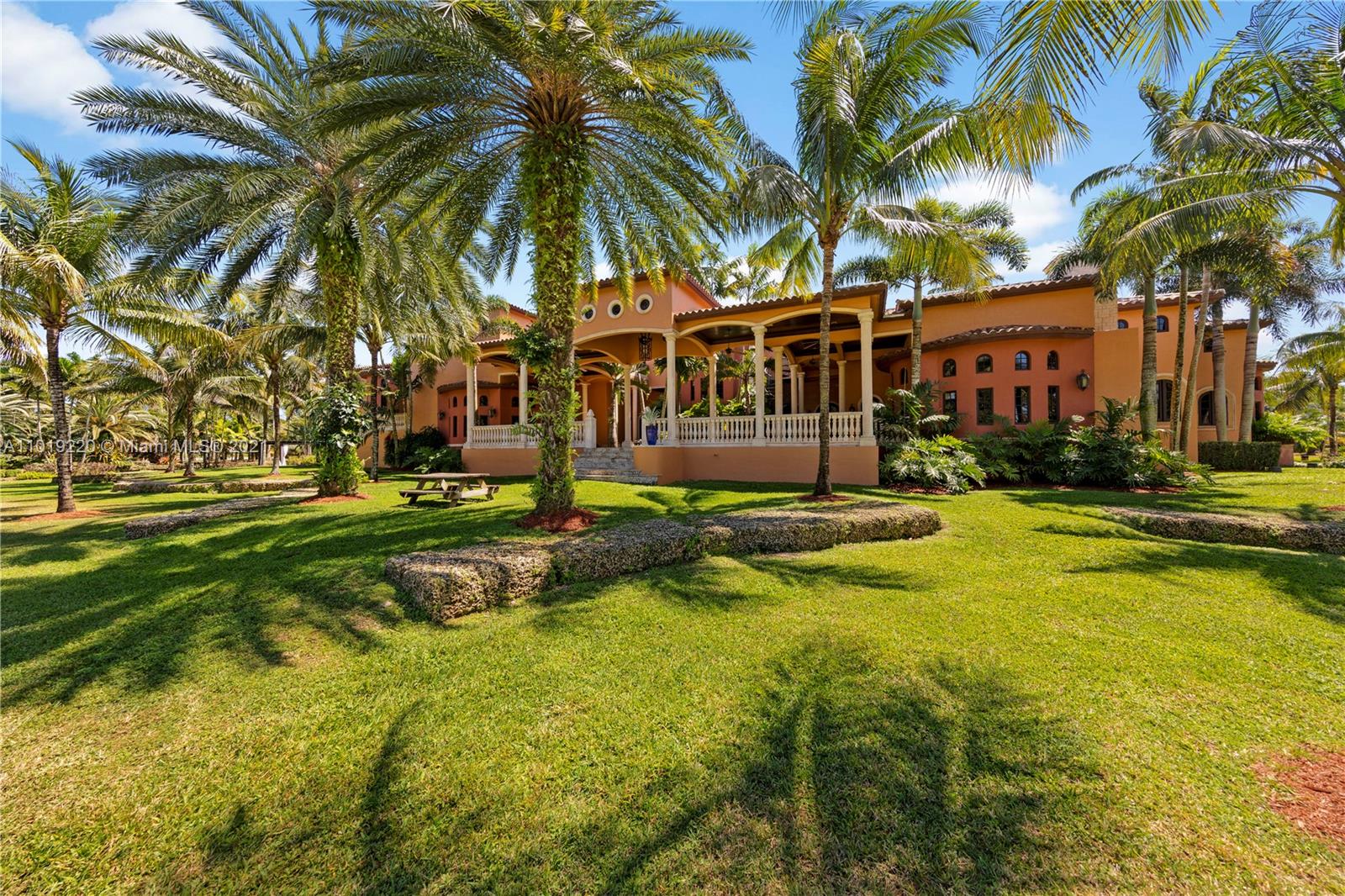 REAR VIEW OF THE VERANDA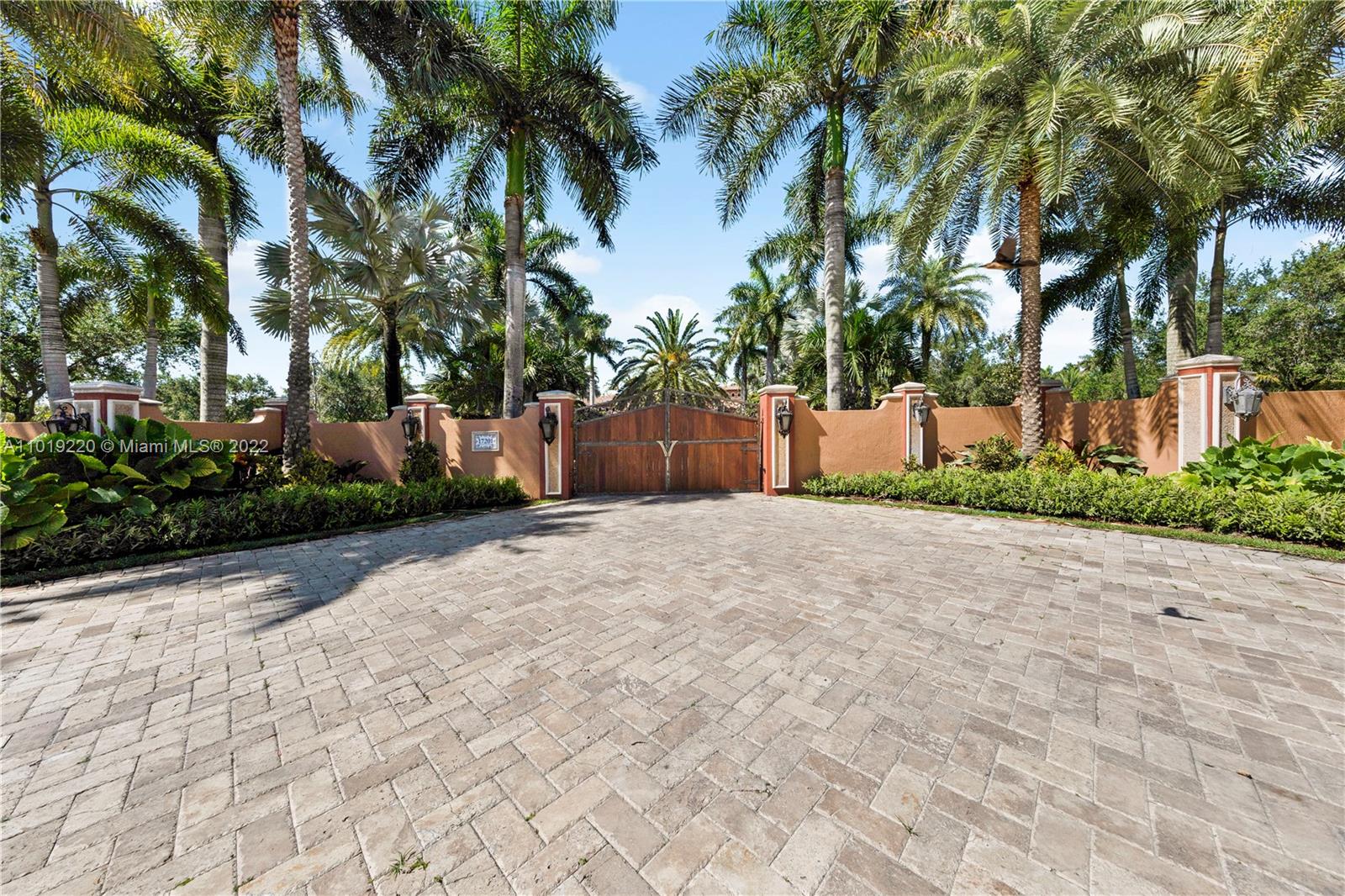 PALMA DE MALLORCA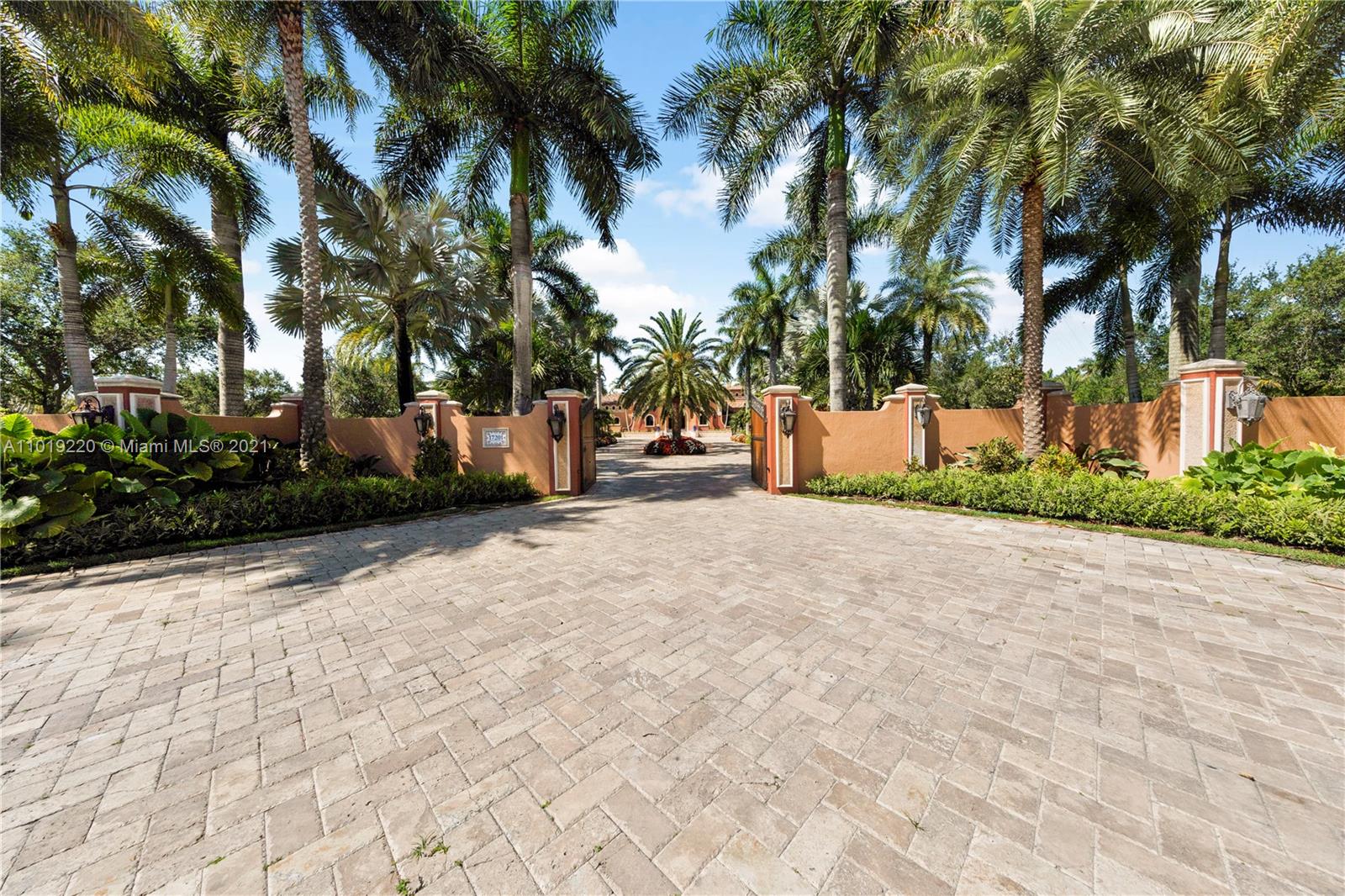 AS THE GATES OPEN.....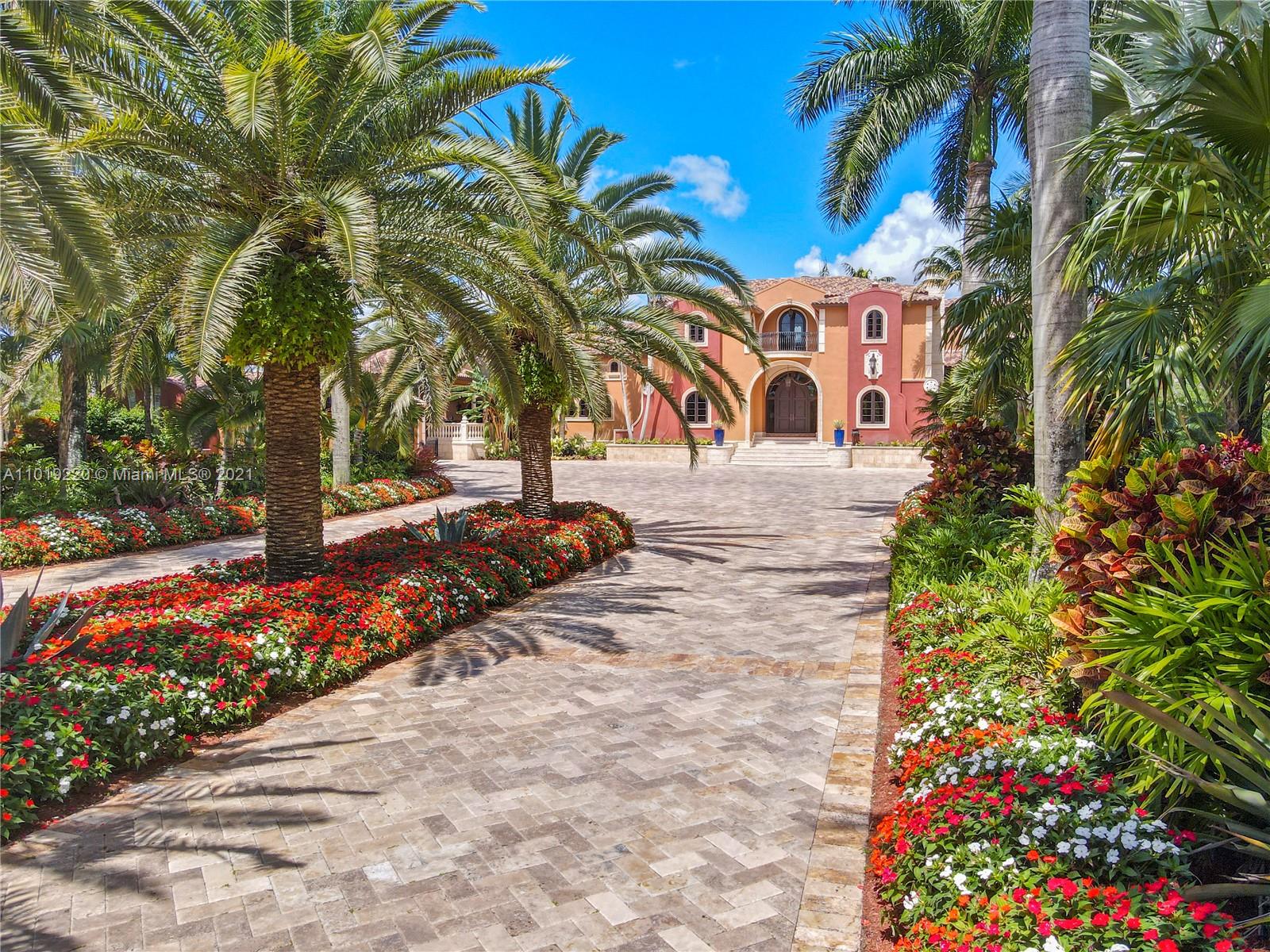 AMAZING DRIVE IN .......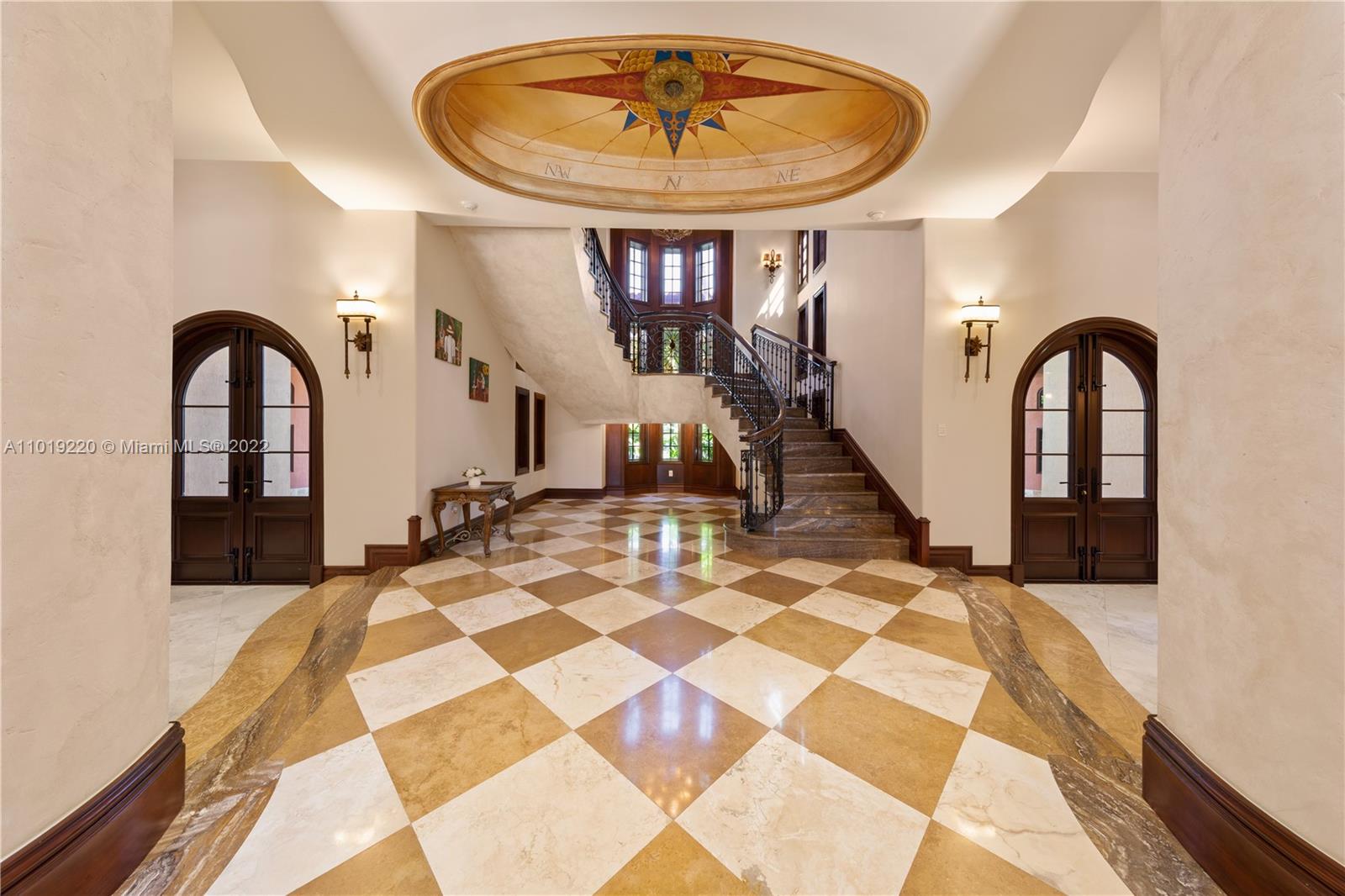 COMPASS FOYER: HAND PAINTED COMPASS THAT INCLUDES GOLD LEAF IN DESIGN AND HAS THE ESTATES COORDINATES. LASER CUT MARBLE STEPS AND STAIRWAYS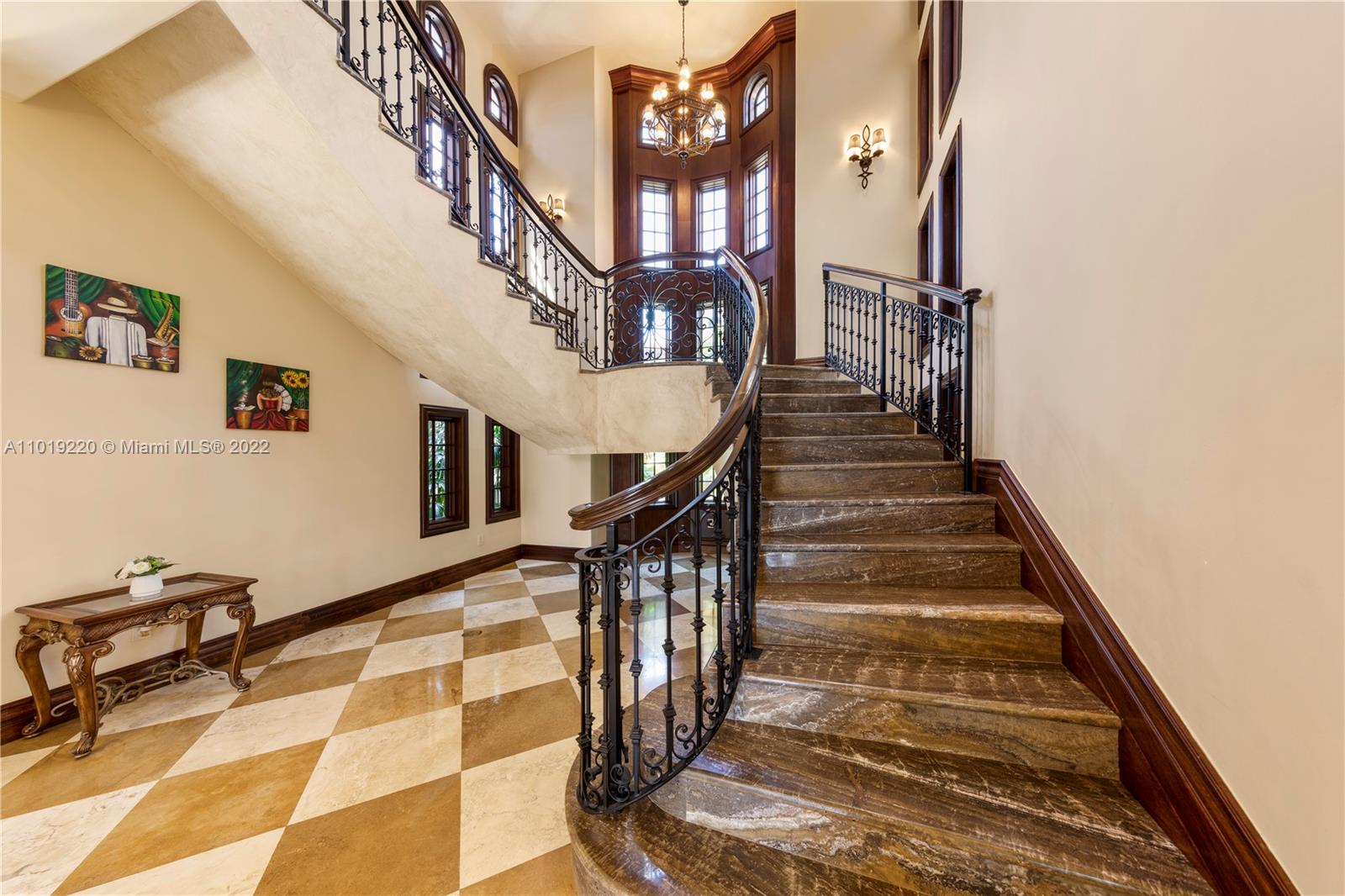 THE STAIRWELL LEADS TO CHILDRENS SUITE'S..IDEAL SPOT FOR A GRAND PIANO OFF THE FOYER.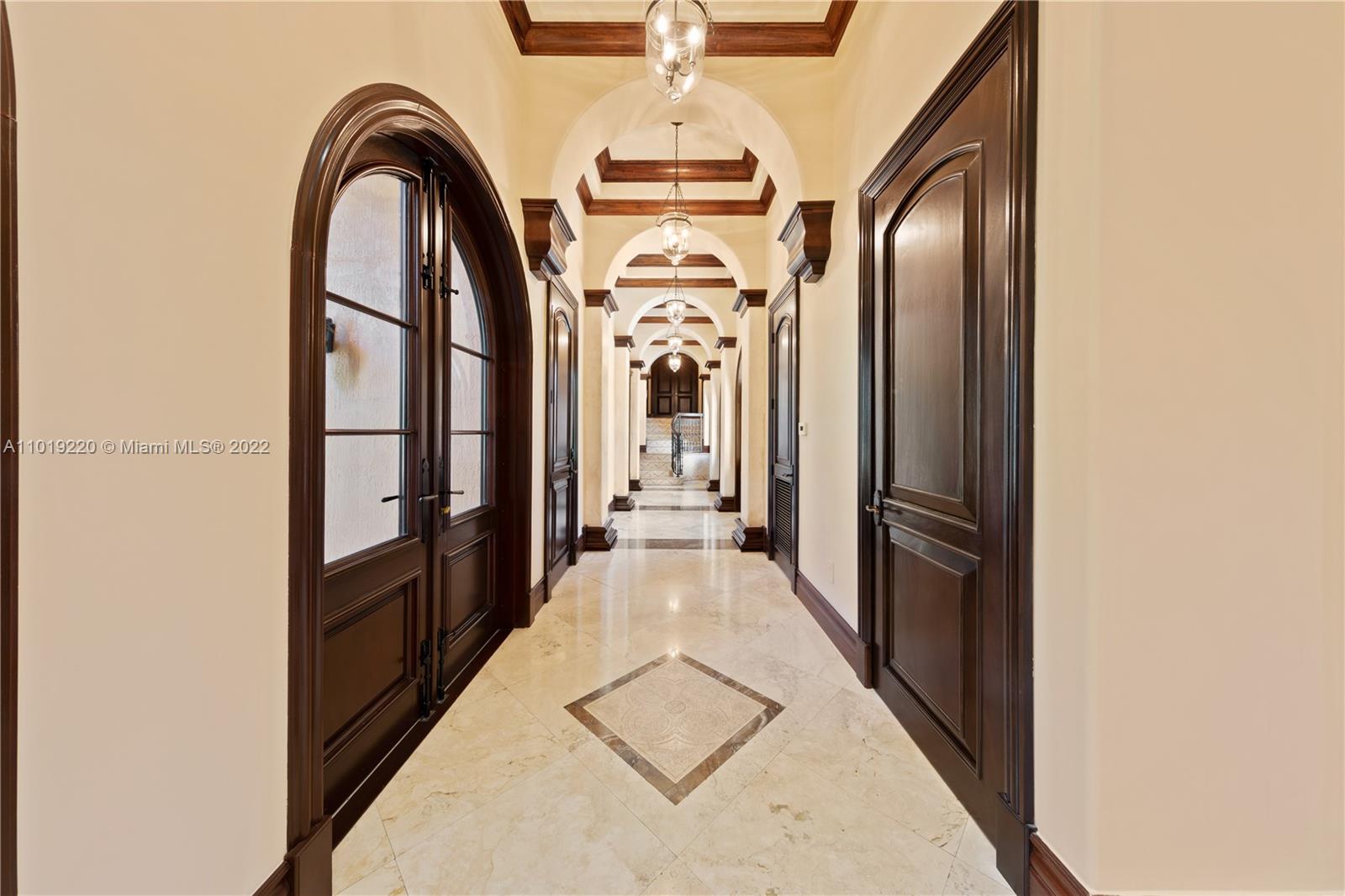 THE HALLWAY IS IMPRESSIVE AND SPEAKS FOR ITSELF. DOORS/ WINDOWS WERE CUSTOM MADE AND IMPORTED DIRECTLY FROM HONDURAS.. HONDURAN MAHAOGANY.. THE FLOORS WERE IMPORTED BY FAMILY FROM JERUUSALEM ARE J.TRAVERTINE.
TROPHY ROOM ..BLUE QUARTZ(GULF STREAM BLUE) COUNTERS,REAR CABINETRY IS EQUIPPED TO HOLD SALT WATER AQUARIUM,FOSSILIZED STONE WITH WOOD FLOOR INLAYS( U CAN SEE THE FOSSILS). SUPERB FLOW WITH ITS MULTIPLE DOORS. FRONT SET ACROSS THE HALLWAY OPEN TO KEYSTONE TERRACE W BOUGANVILLA AND THE SET TO THE REAR OPEN TO THE LANAI. IT ALSO HAS A SPIRAL STAIRWELL THAT BRINGS YOU UP TO A GUEST SUITE, A 2ND FLOOR BALCONY AND THE LIBRARY LOFT..WELL DONE!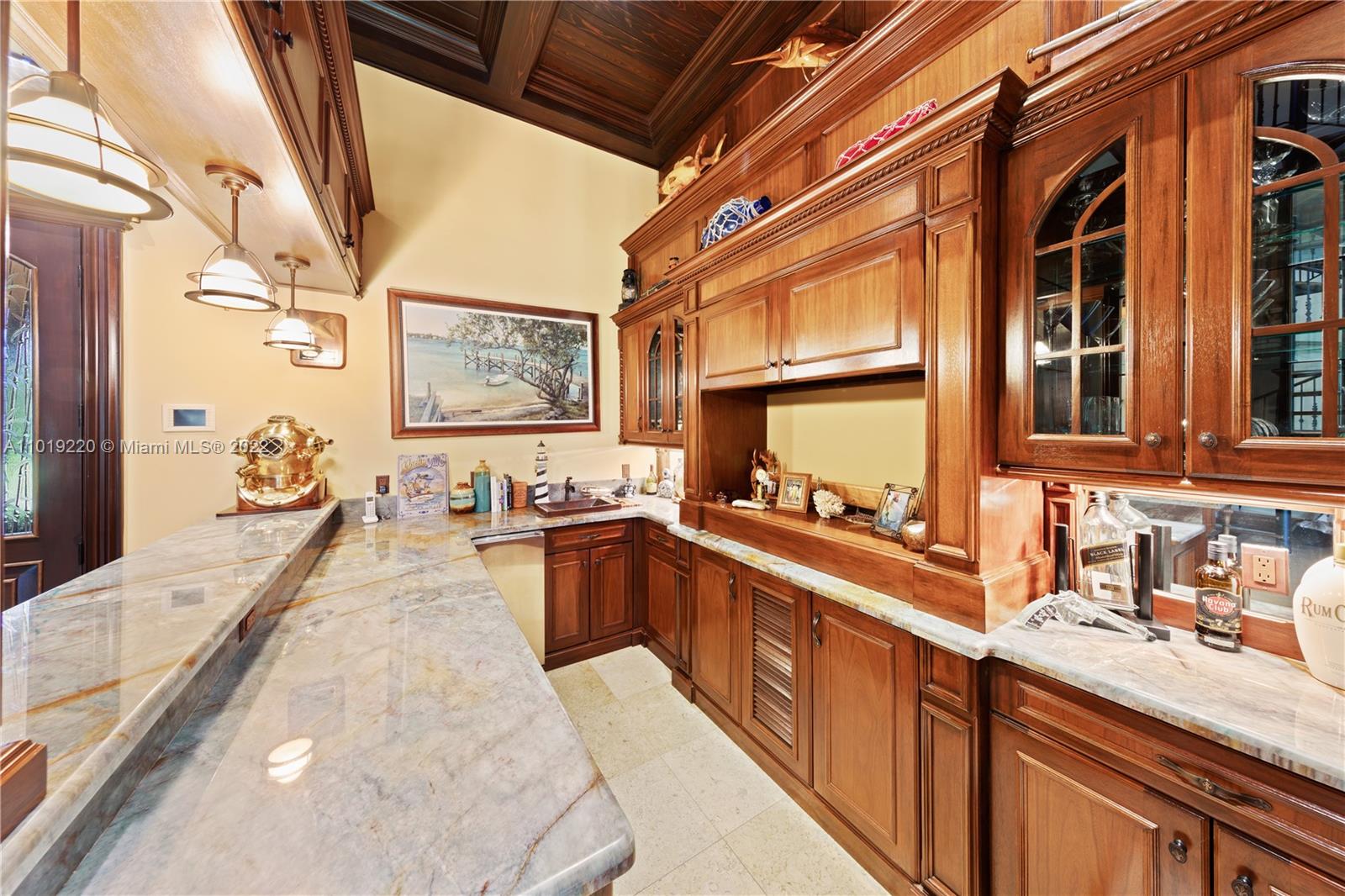 THE BAR IS LOADED WITH A ULINE ICE MAKER, A ULINE BEVERAGE CENTER AND A HAMMERED COPPER SINK. THE OPEN AREA IN CENTER IS WHERE THE AQUARIUM WOULD LIVE. THE UPPER AND LOWERED CABINETS HAVE BEEN ADJUSTED FOR LIGHING AND PUMPS. ALL YOU NEED IS THE SALTWATER TANK AND FISH.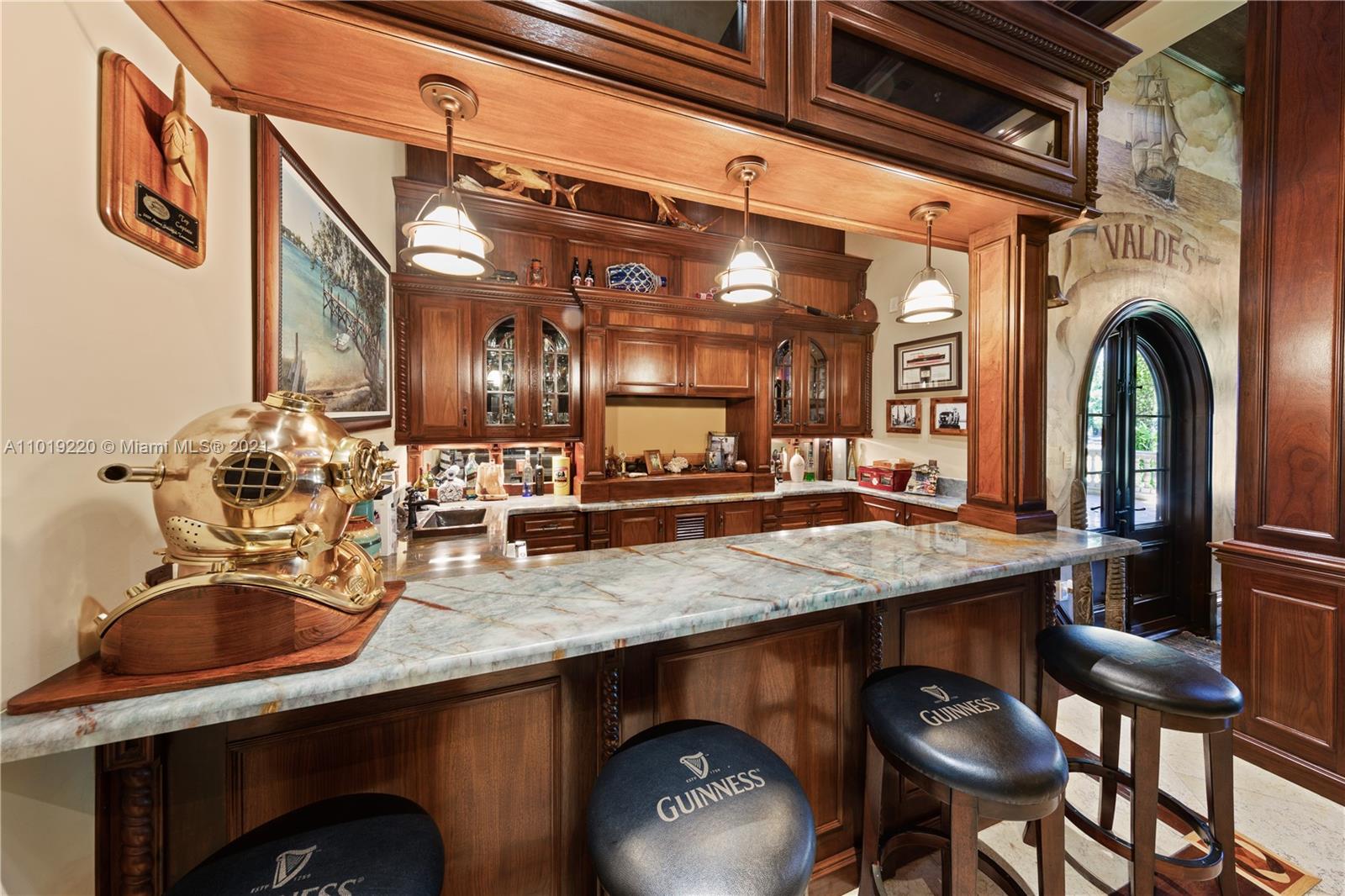 A HAND PAINTED MURAL BY A LOCAL COLOMBIAN ARTIST FEATURES THE FAMILY SURNAME.SELLERS HAVE KEPT IN TOUCH.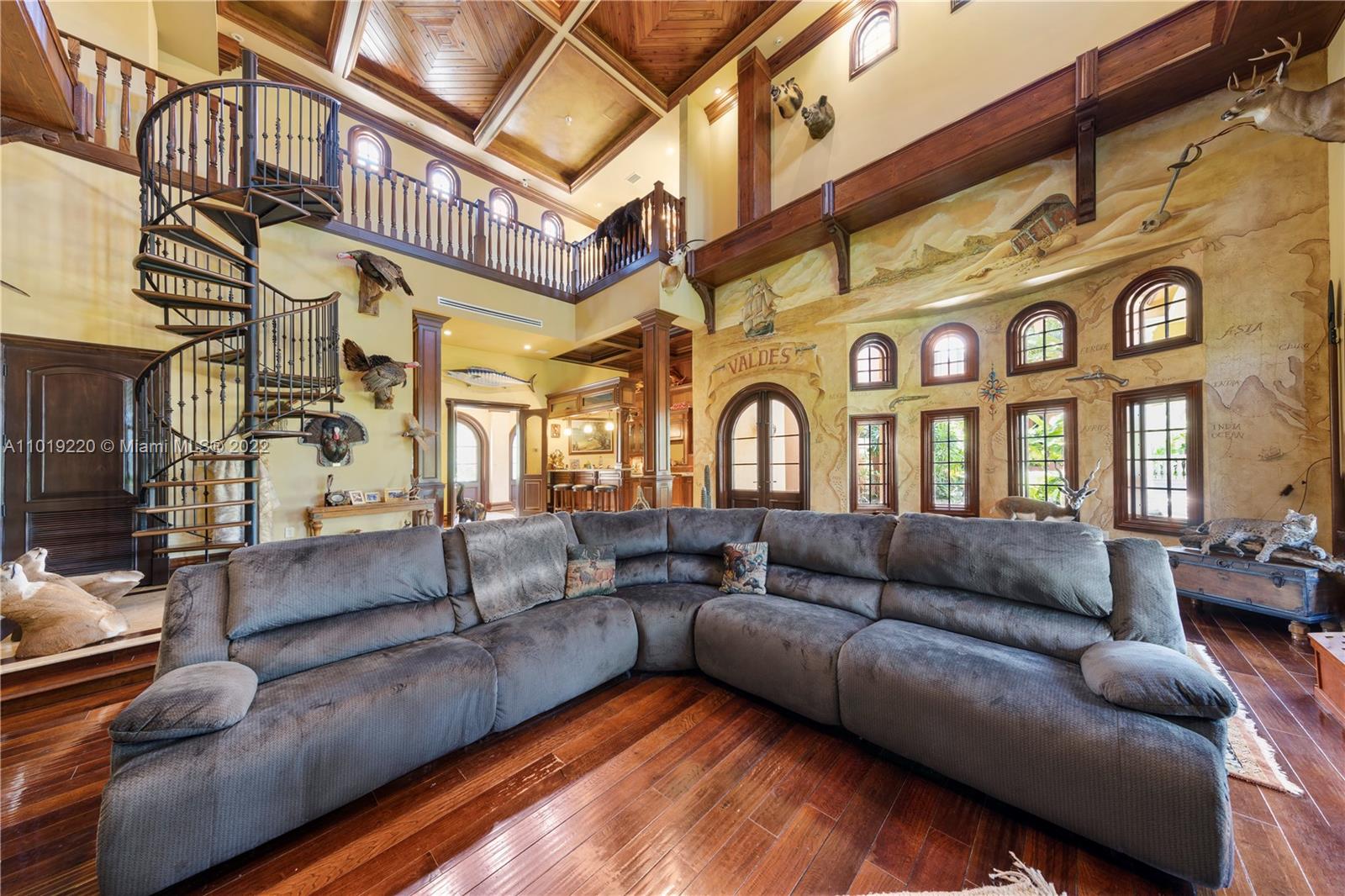 TROPY ROOM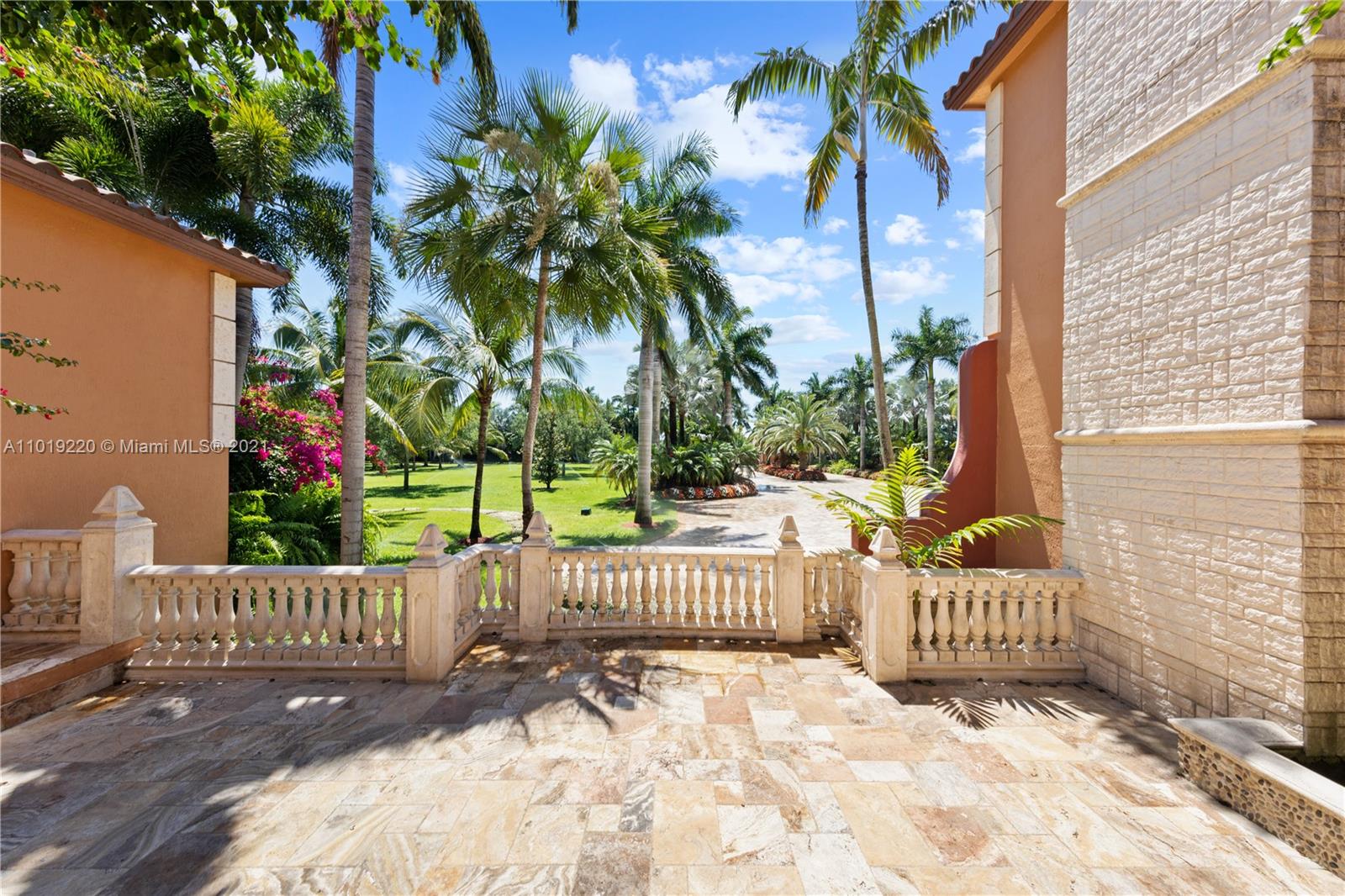 THE FRONT TERRACE....THIS ESTATE IS SET UP TO HANDLE LARGE GROUPS OF PEOPLE IN A SELECTED SPACE.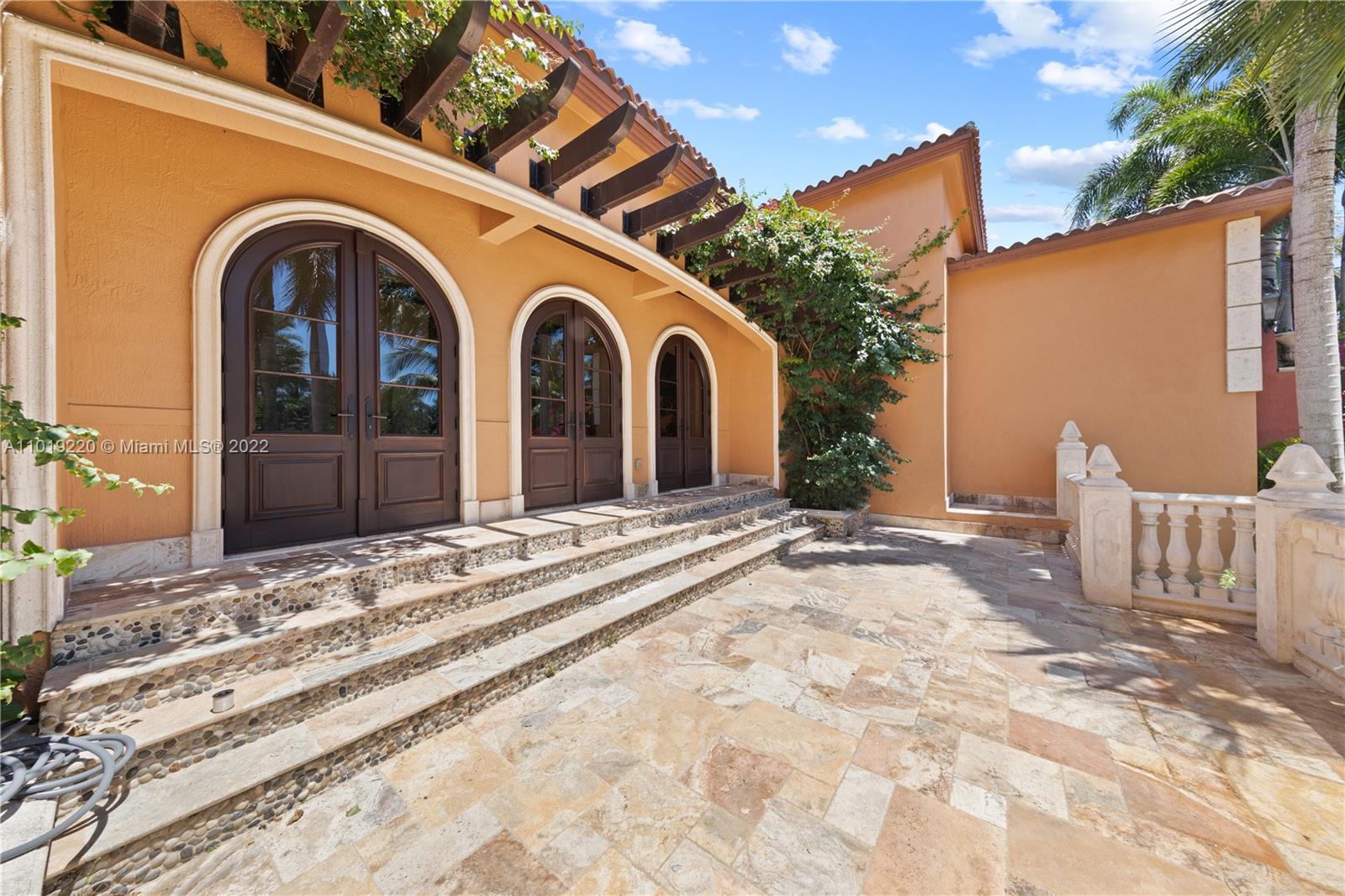 THE FRONT TERRACE OFF THE TROPY ROOM..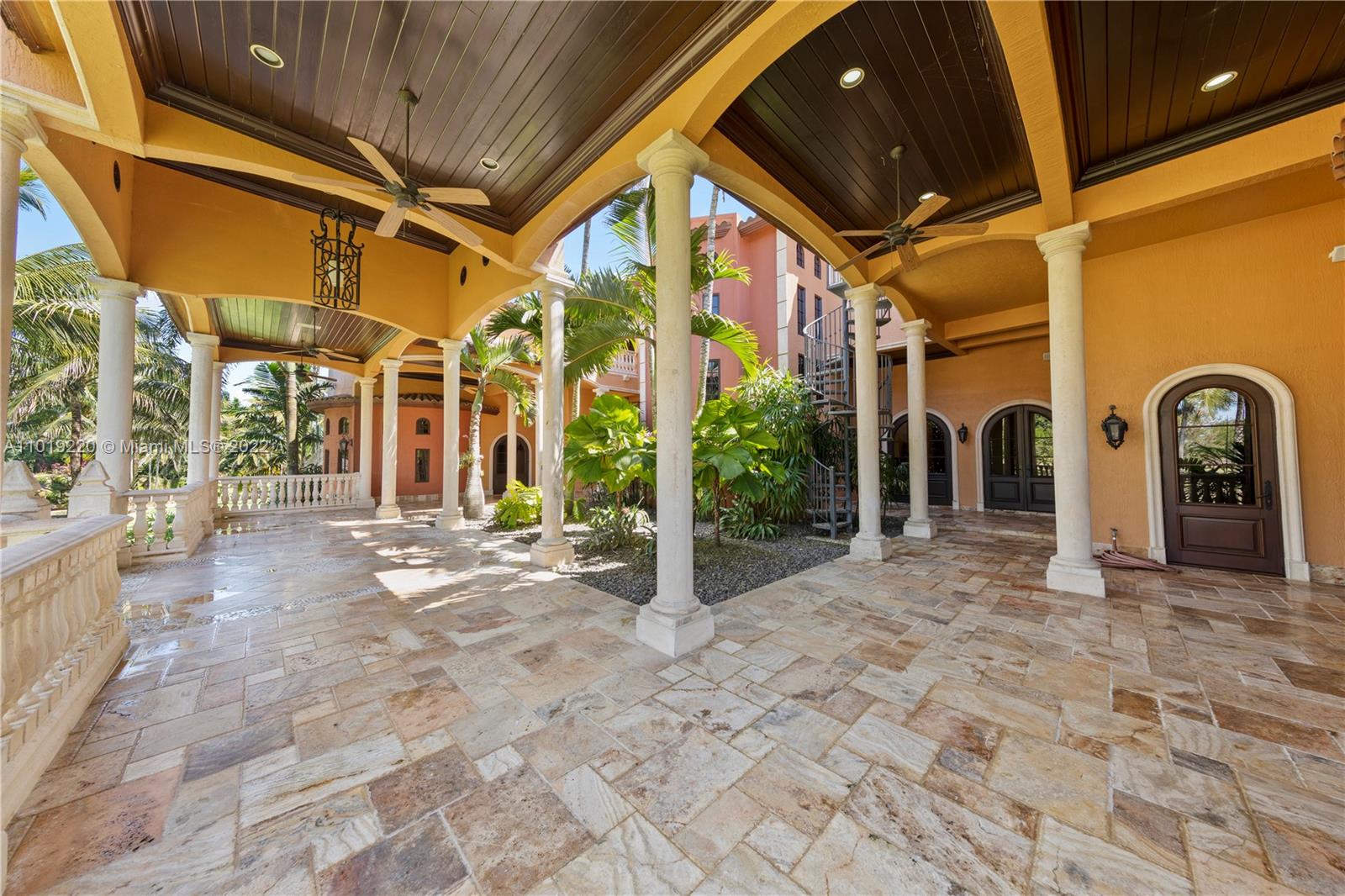 THE LANAI..CAN BE ACESSED THRU TROPHY ROOM, GUEST SUITE, AND MORACAN ROOM. CABANA BATH IS LOCATED ON THE LANAI.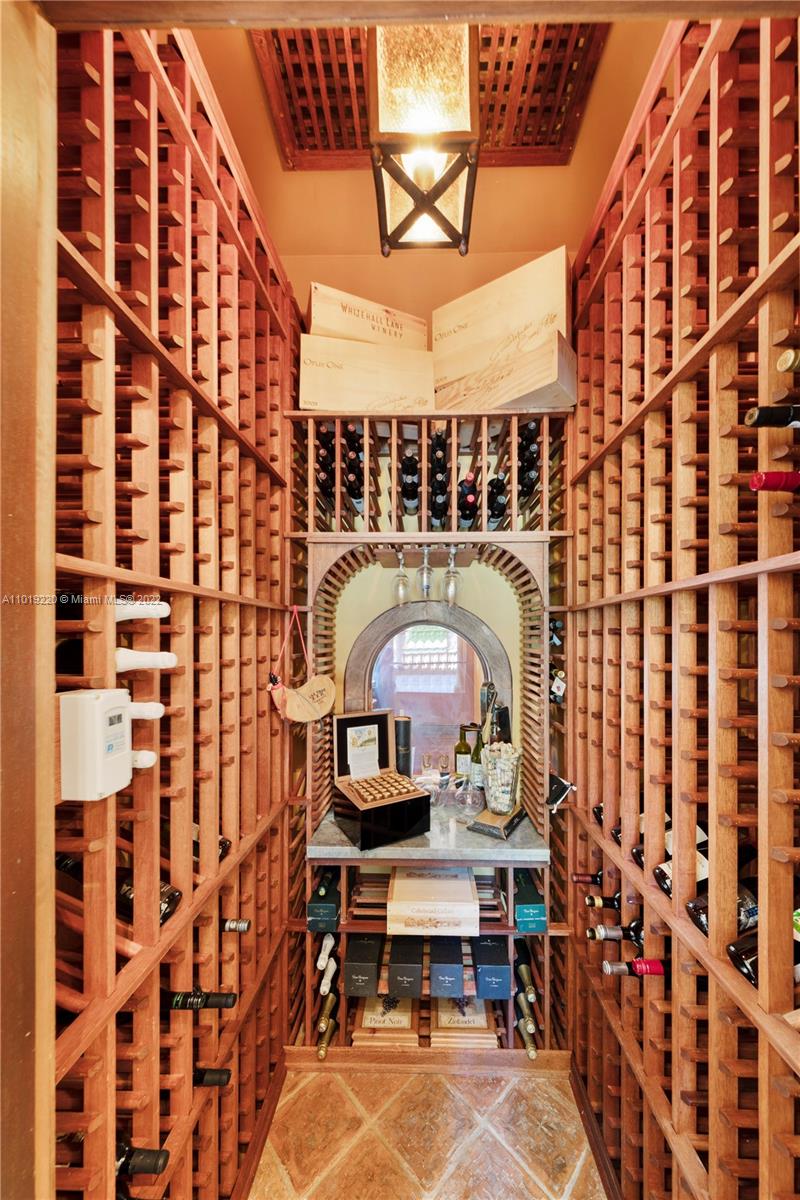 THE WINE CLOSET HOLDS 800 BOTTLES WITH INDEPENDENT TEMPERATURE CONTROLS SYSTEM. THE"LATERN" WAS DESIGNED FOR THIS SPACE.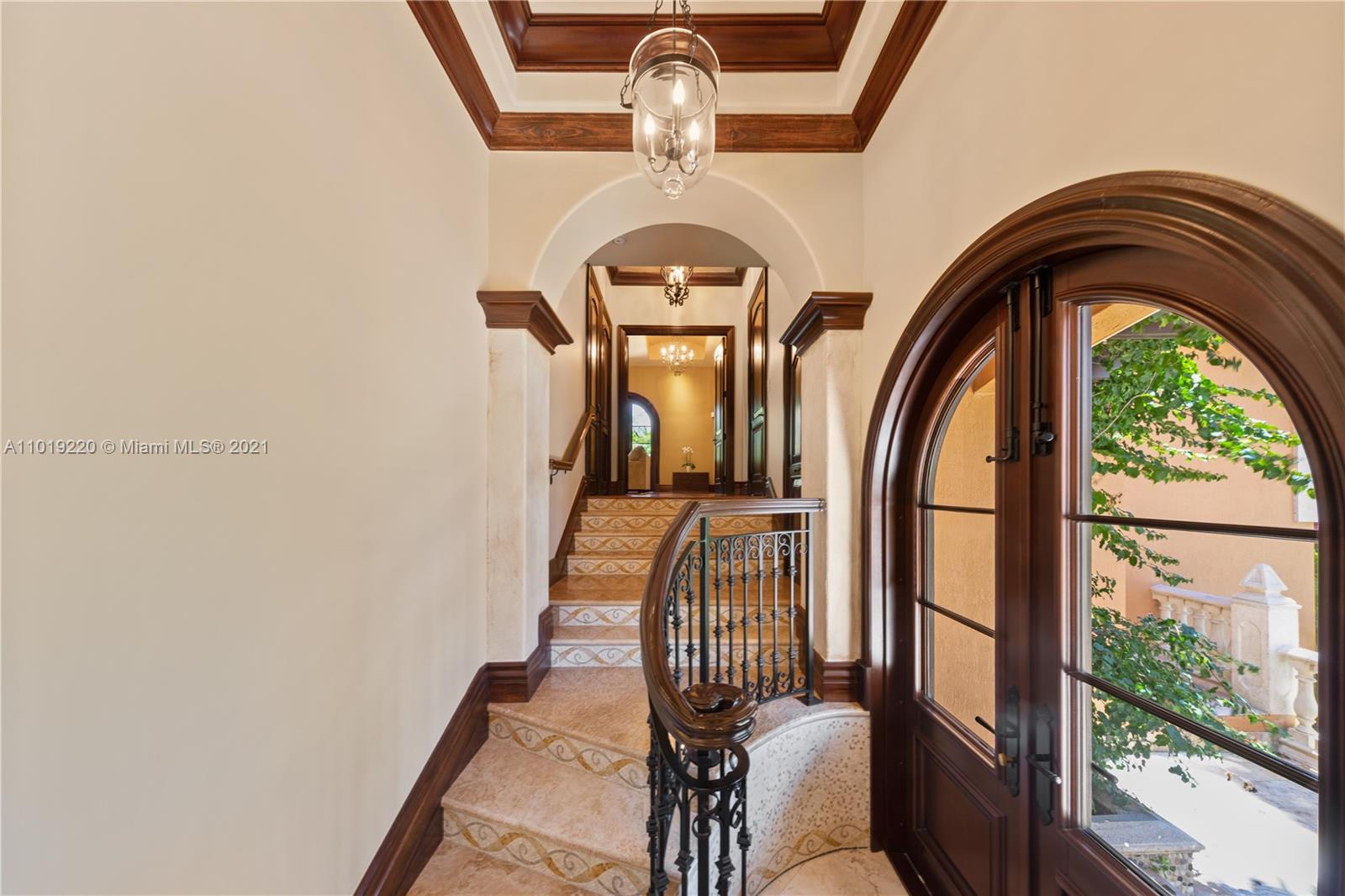 THE MASTER WING....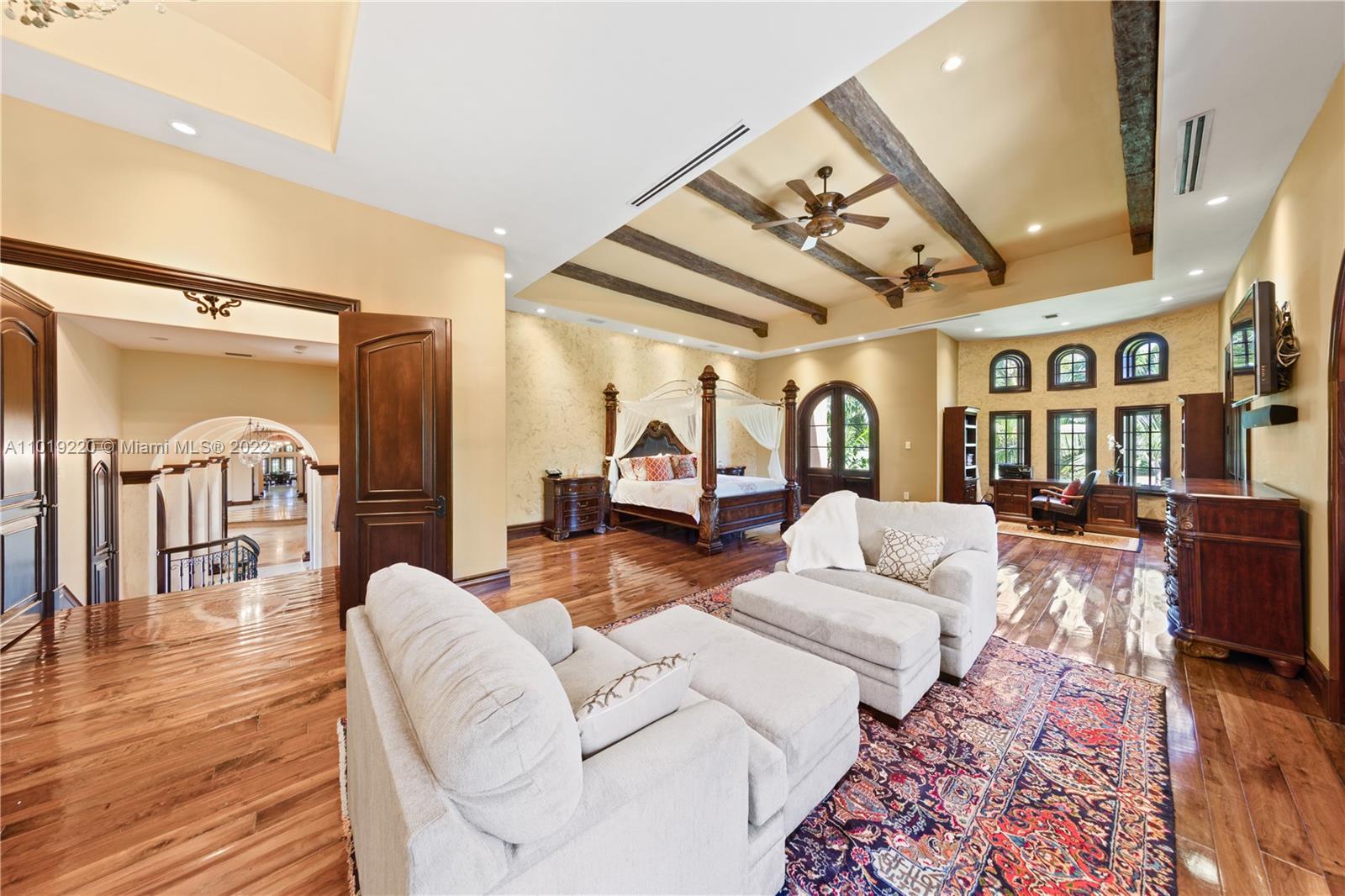 OVERSIZED WITH SITTING, PRIVATE TERRACE OVERLOOKING GROTTO, 2 CUSTOM AMAZING CLOSETS PLUS WINTER CLOSET WHICH IS ALSO WIRED AS A MEDIA ROOM, PRIVATE STAIRWELL TO EXTERIOR. INTERIOR SPIRAL TO GYM WITH BATH , SAFE ROOM. PLUS... THIS IS ONE SUPER LAY OUT..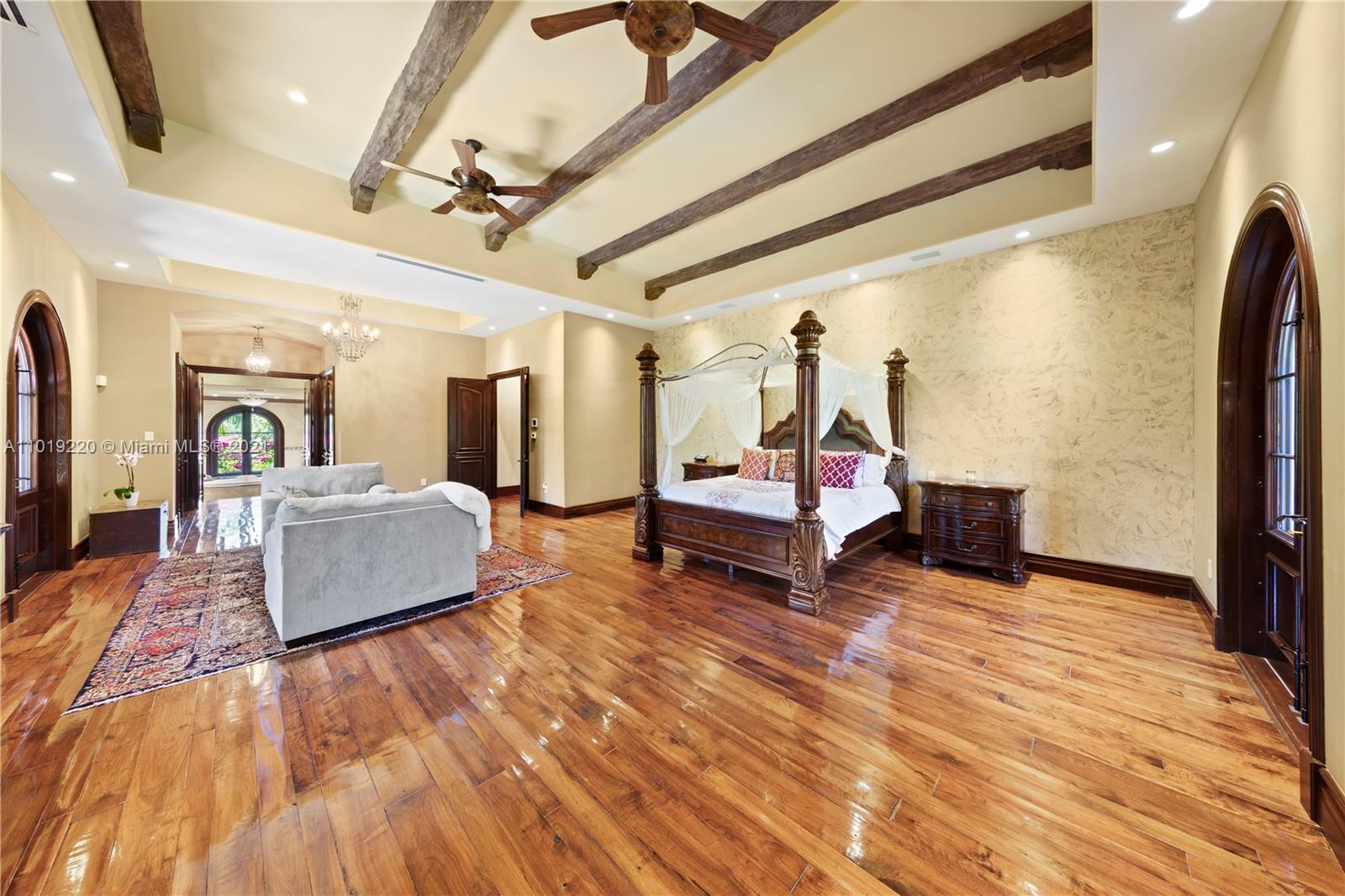 ANOTHER VIEW OF MASTER.. THE FLOORING IS RECLAIMED WALNUT OLD WORLD PLANK STYLE.. VENETIAN PLASTER WALLS WITH BEAM DETAIL CEILING. THE FAR DOOR OPENS TO EXTERIOR STAIRWELL THE OTHER TO A FICUS REPENS LINED TERRACE OVERLOOKING THE WATERFALLS AND COCONUT PLANTATION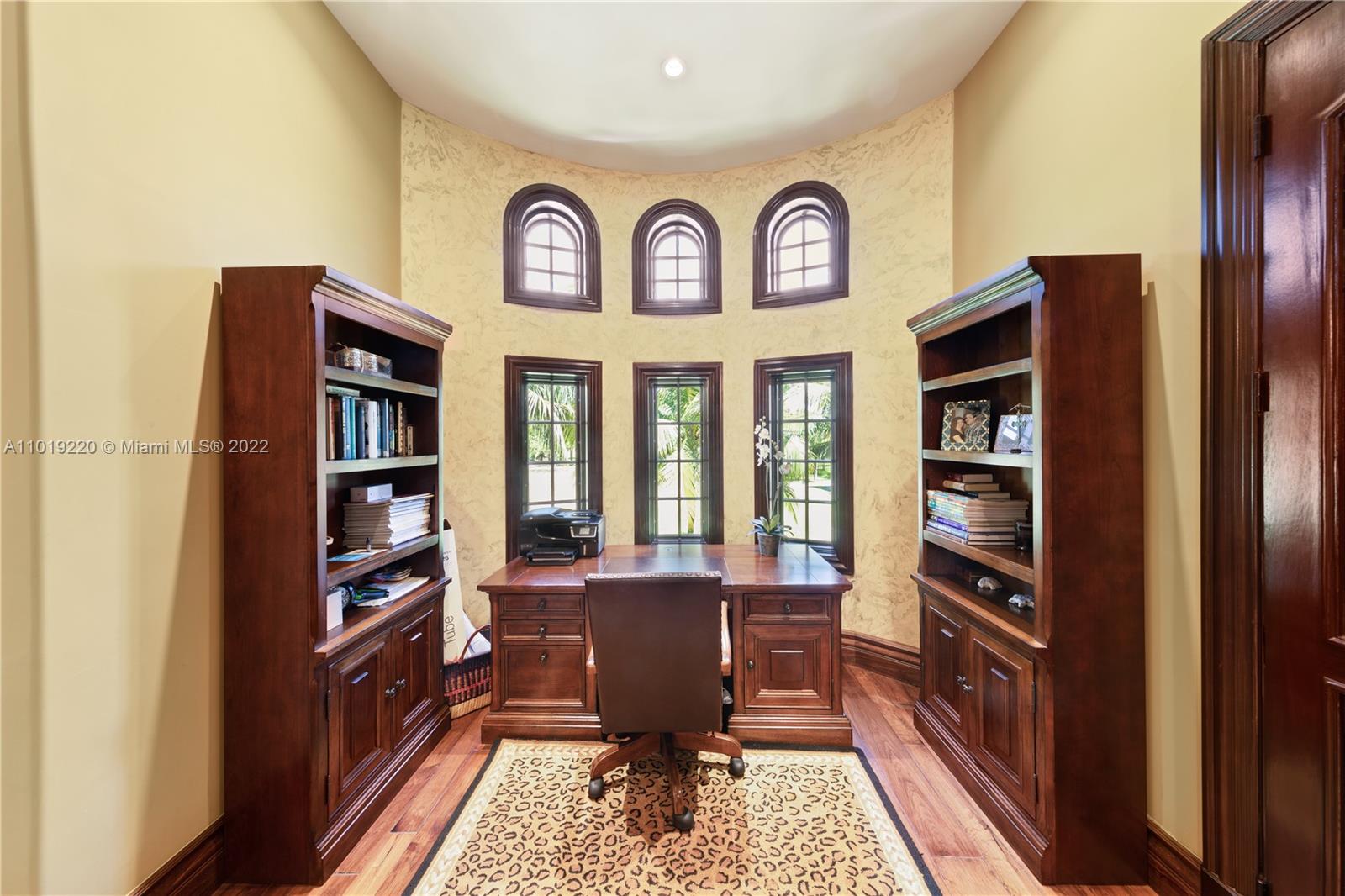 MASTER OFFICE OVERLOOKING GOLFCOURSE WITH A VIEW OF THE BEACH AT THE GROTTO.. NICE VIEW..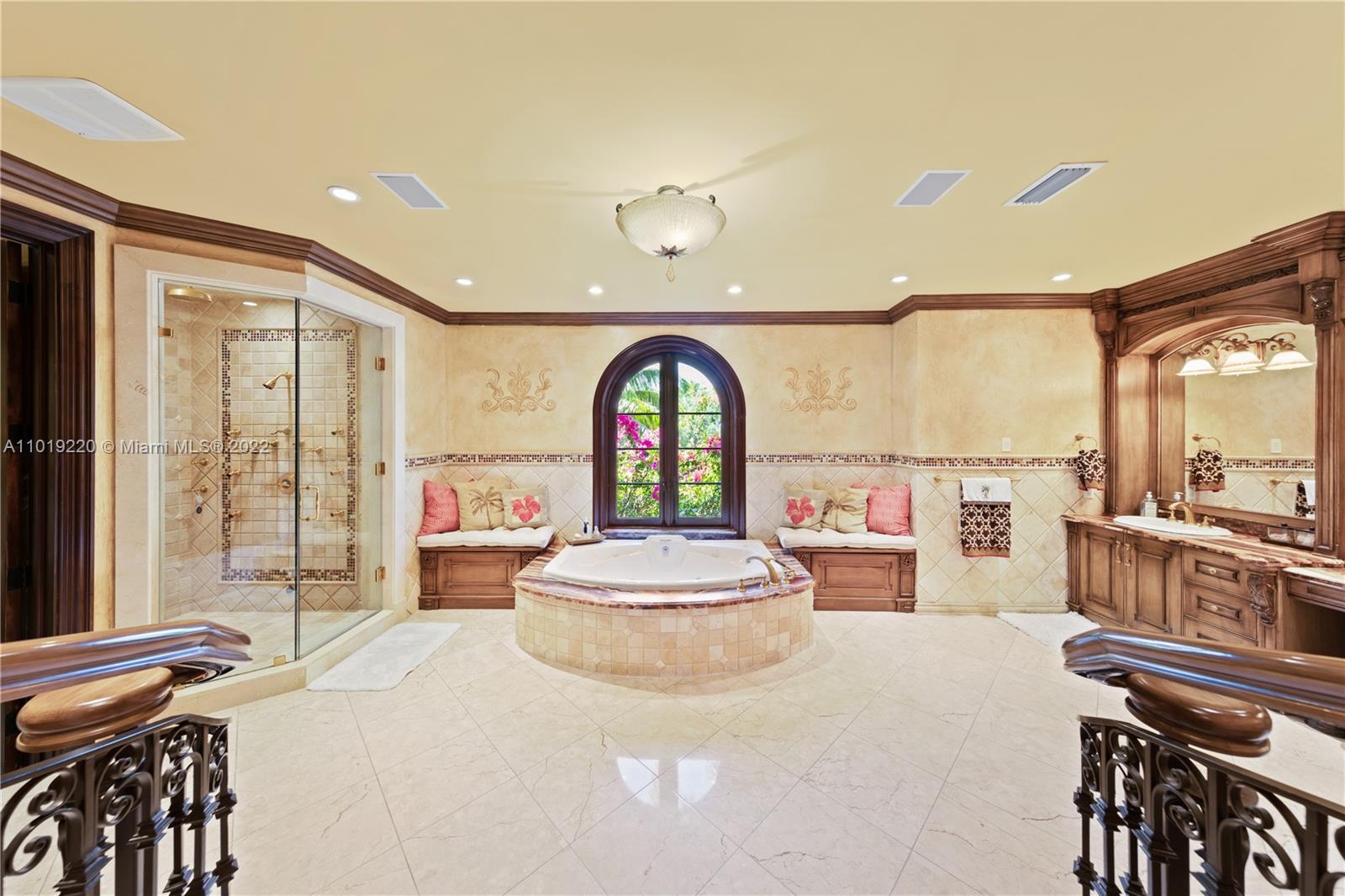 ALL DESIGNER CUSTOM COLOR SIGMA BRAND BATH FIXTURES. EDGER BERBERI DESIGNER CABINET HARDWARE WITH SWARVOSKI CRYSTALS WITH MEXICAN ONYX COUNTERS AROUND JAZCUZZI TUB. LARGE BUILT IN CABINETRY FOR TOWELS. THIS A BATHROOM YOU CAN HAVE A PARTY IN.. SUPER SEATING...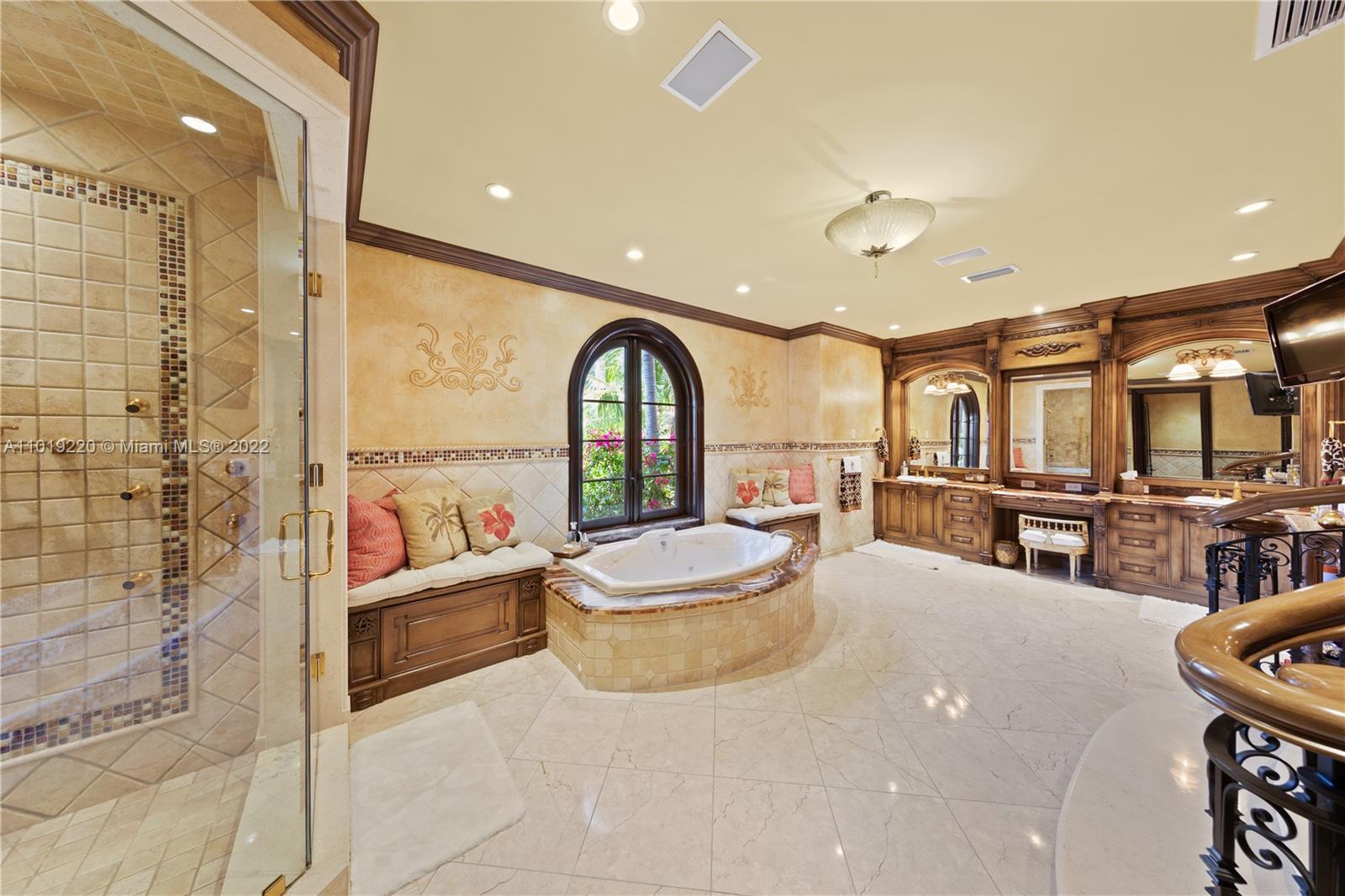 MASTER BATH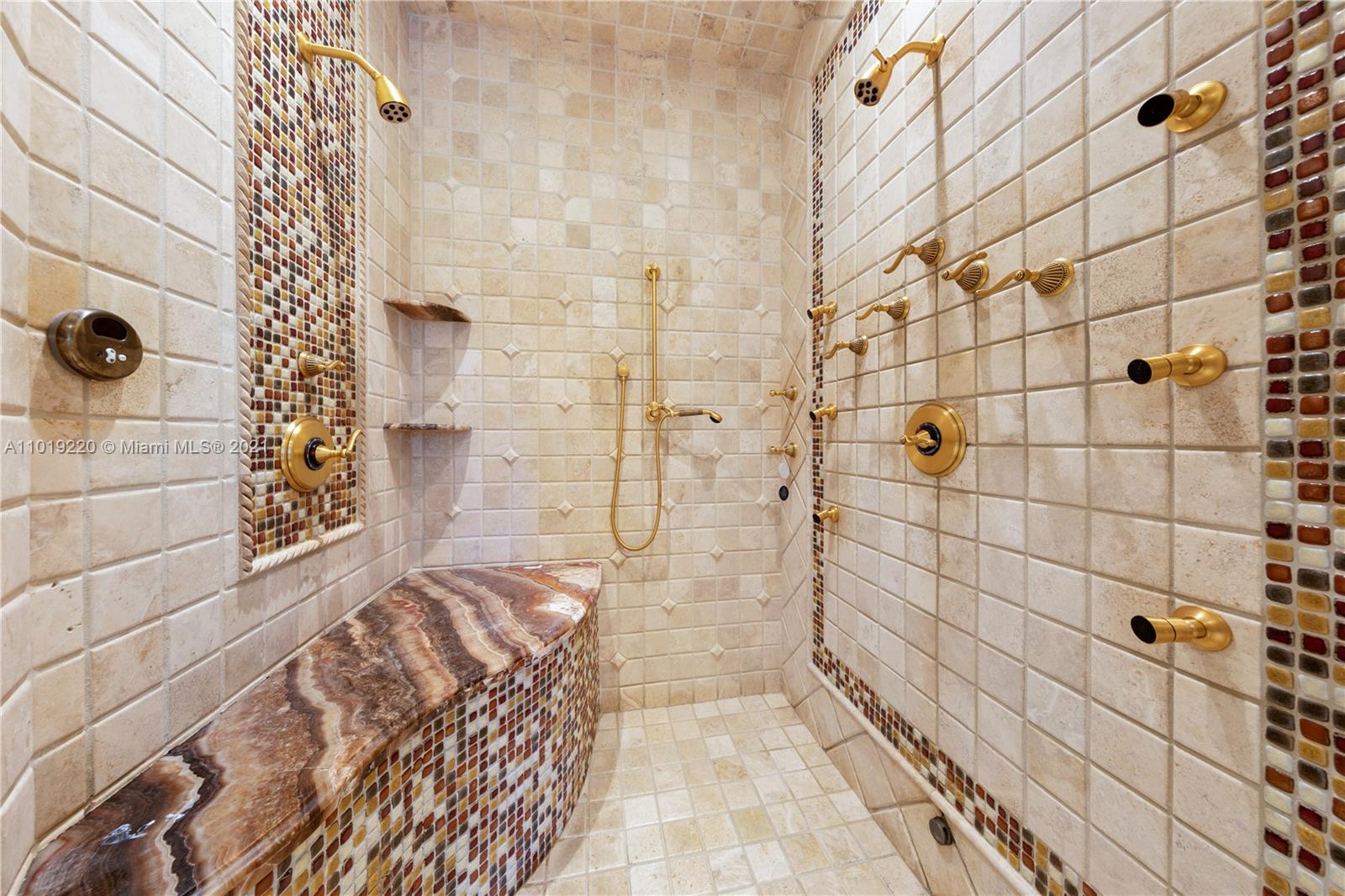 MASTER SHOWER HAS 2 SHOWER HEADS PLUS A RAIN HEAD, THE SHOWER HAS 6 JET SPRAYS , A HAND HELD AND A STEAM SHOWER.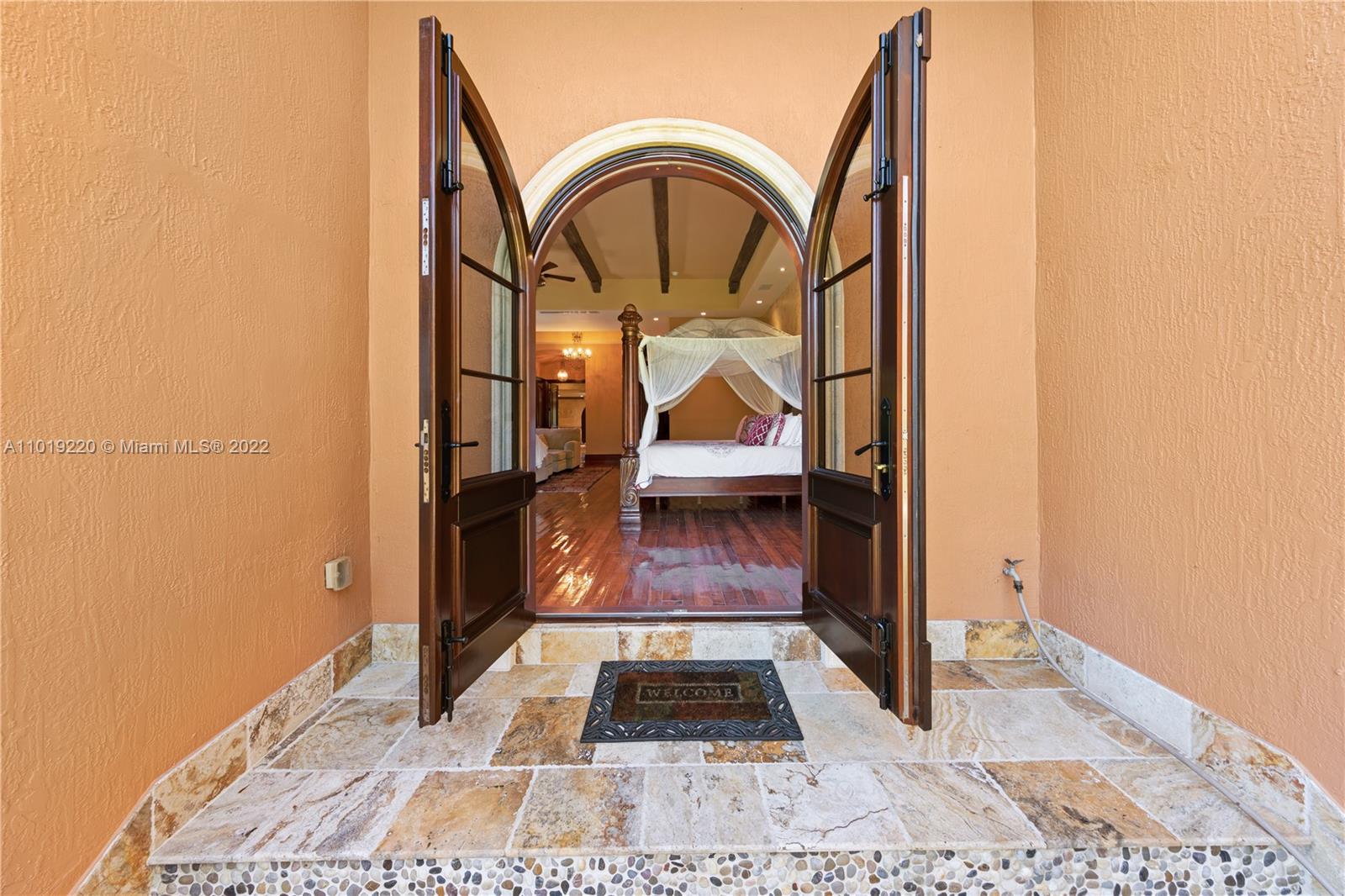 PRIVATE TERRACE OFF MASTER OVERLOOKING GROTTO.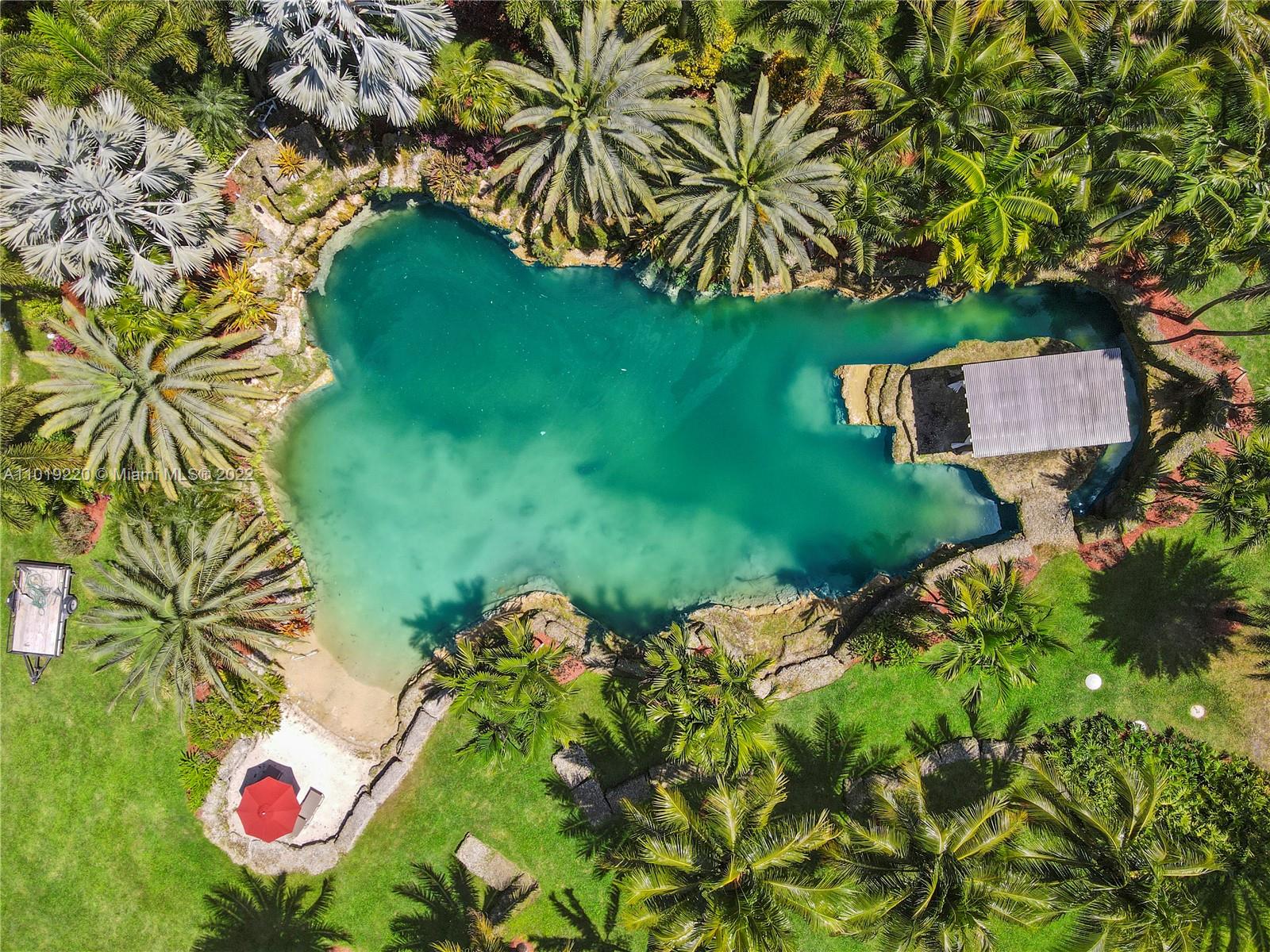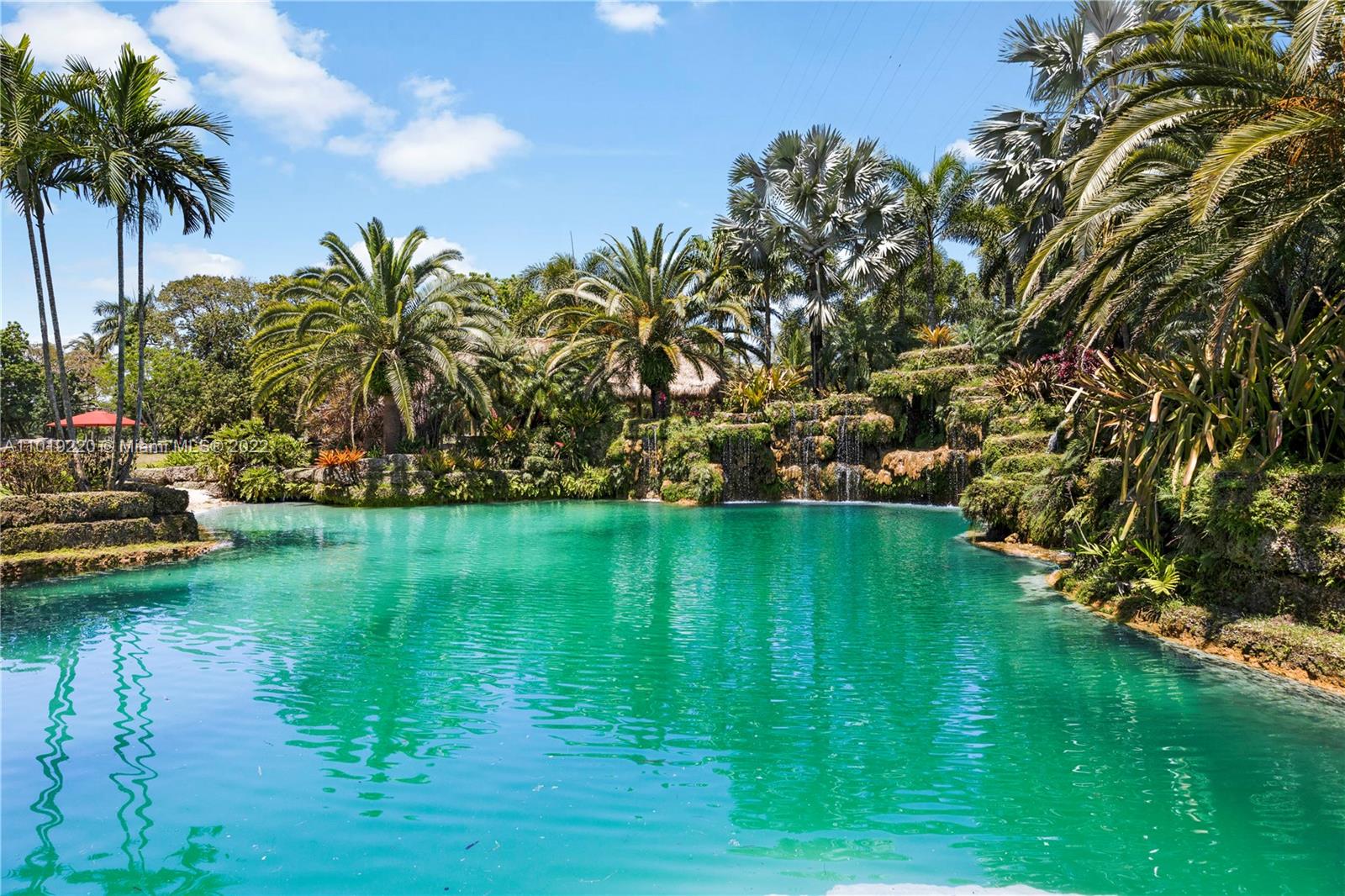 THE WATERFALLS ...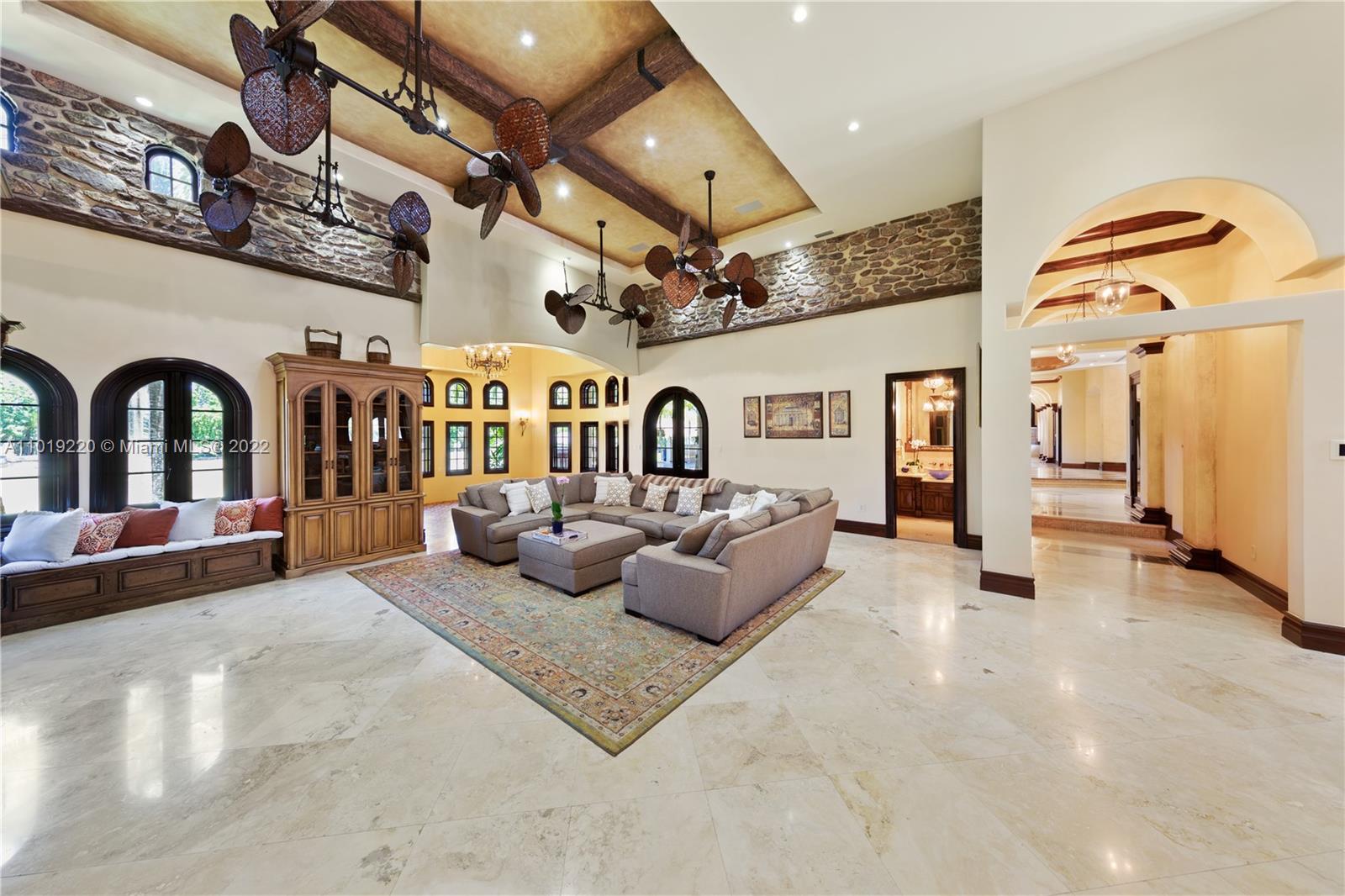 4 FANIMATION FAN CHANDELIERS
FAMILY ROOM SHARES SPACE WITH KITCHEN AND MORACCAN ROOM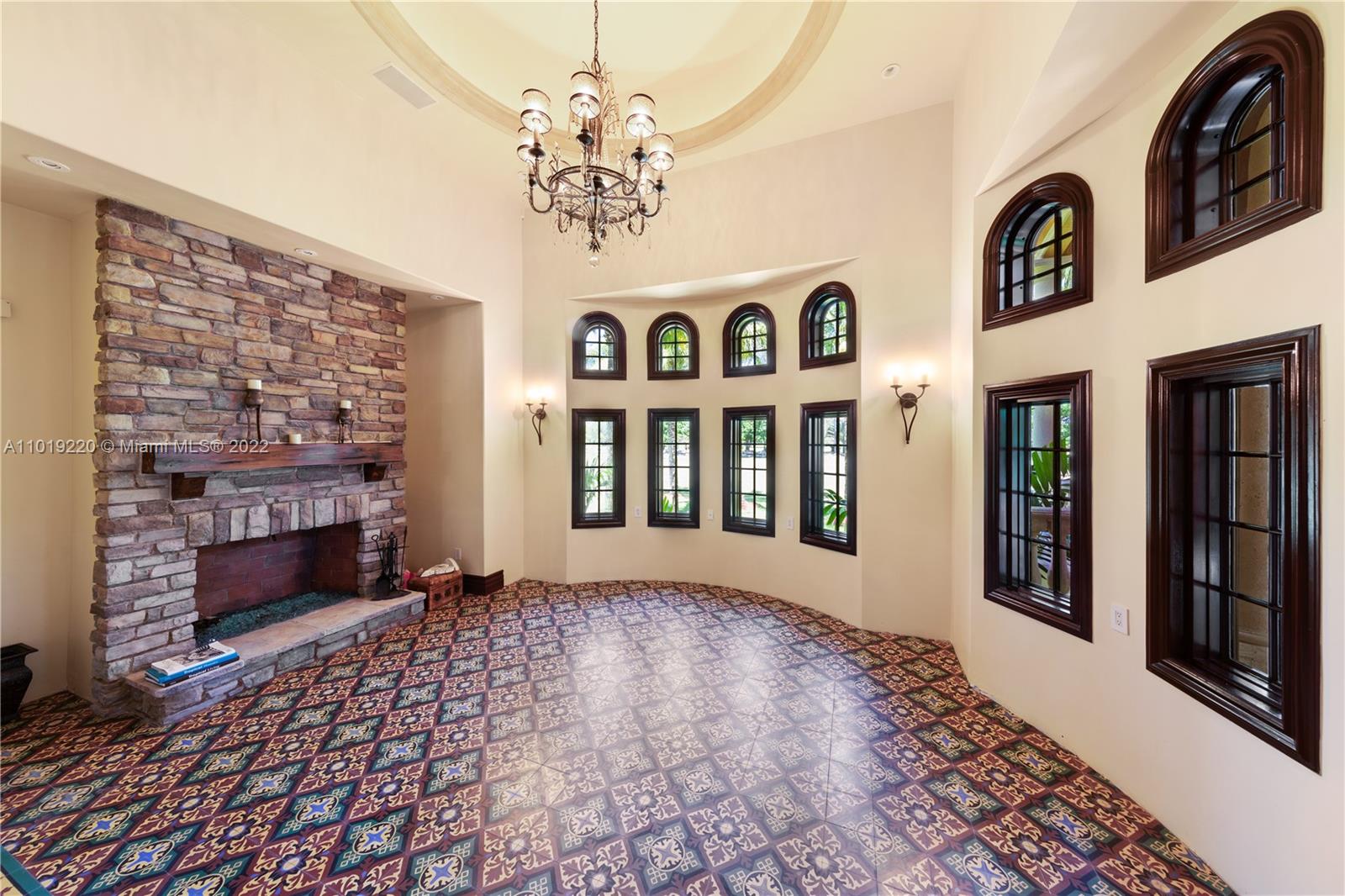 MORACCAN ROOM OFF FAMILY ROOM OPENS TO LANAI.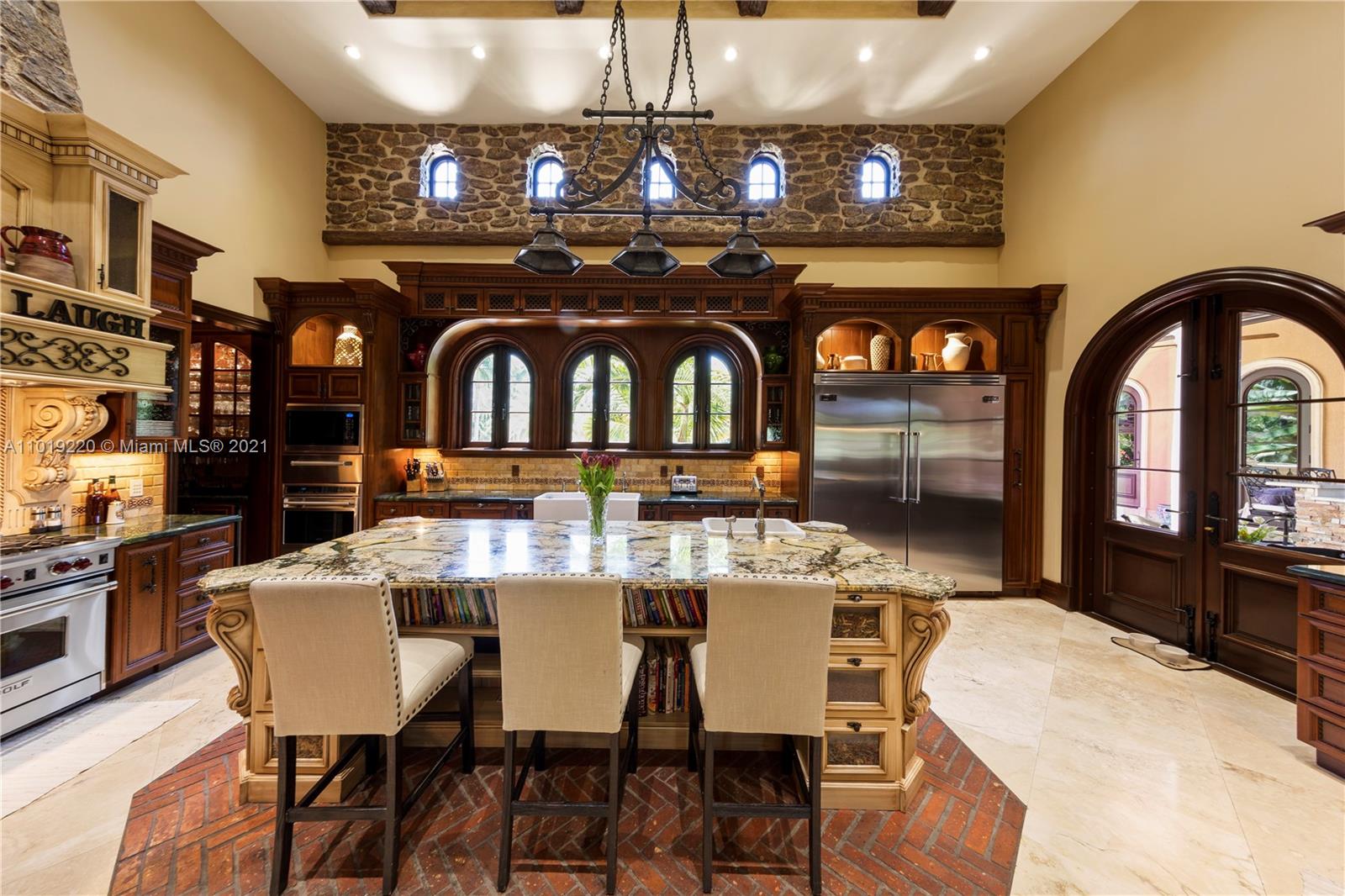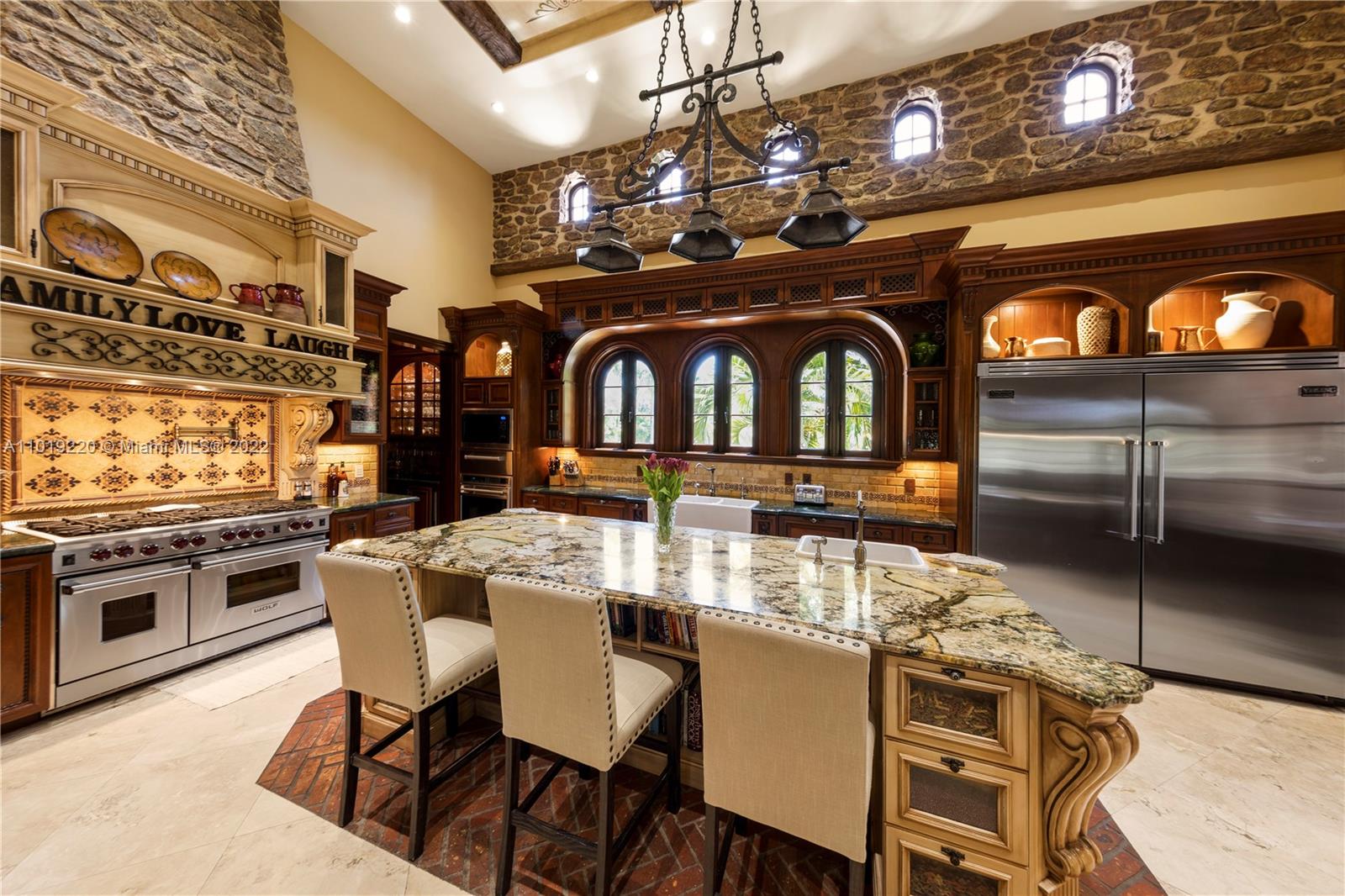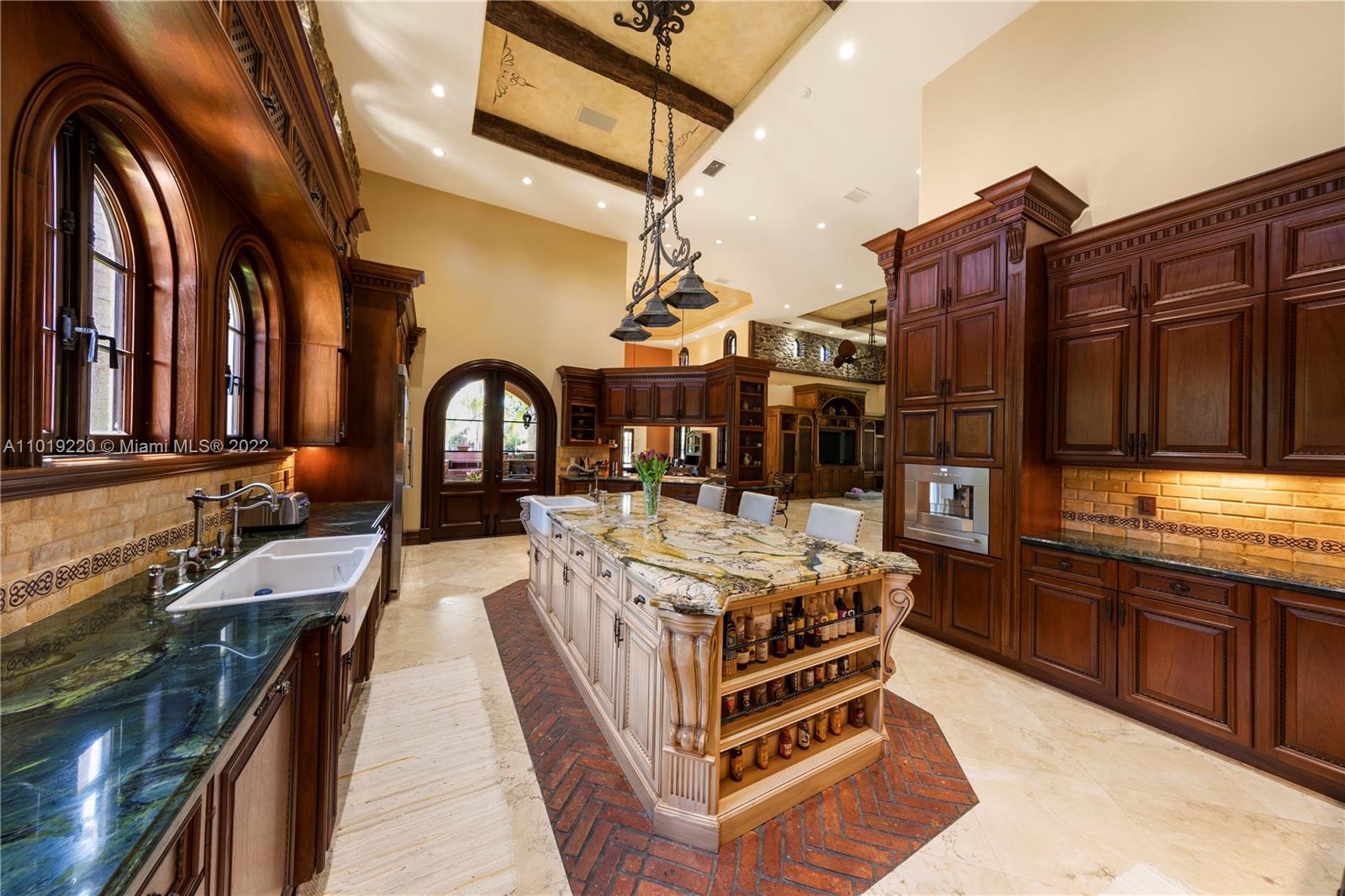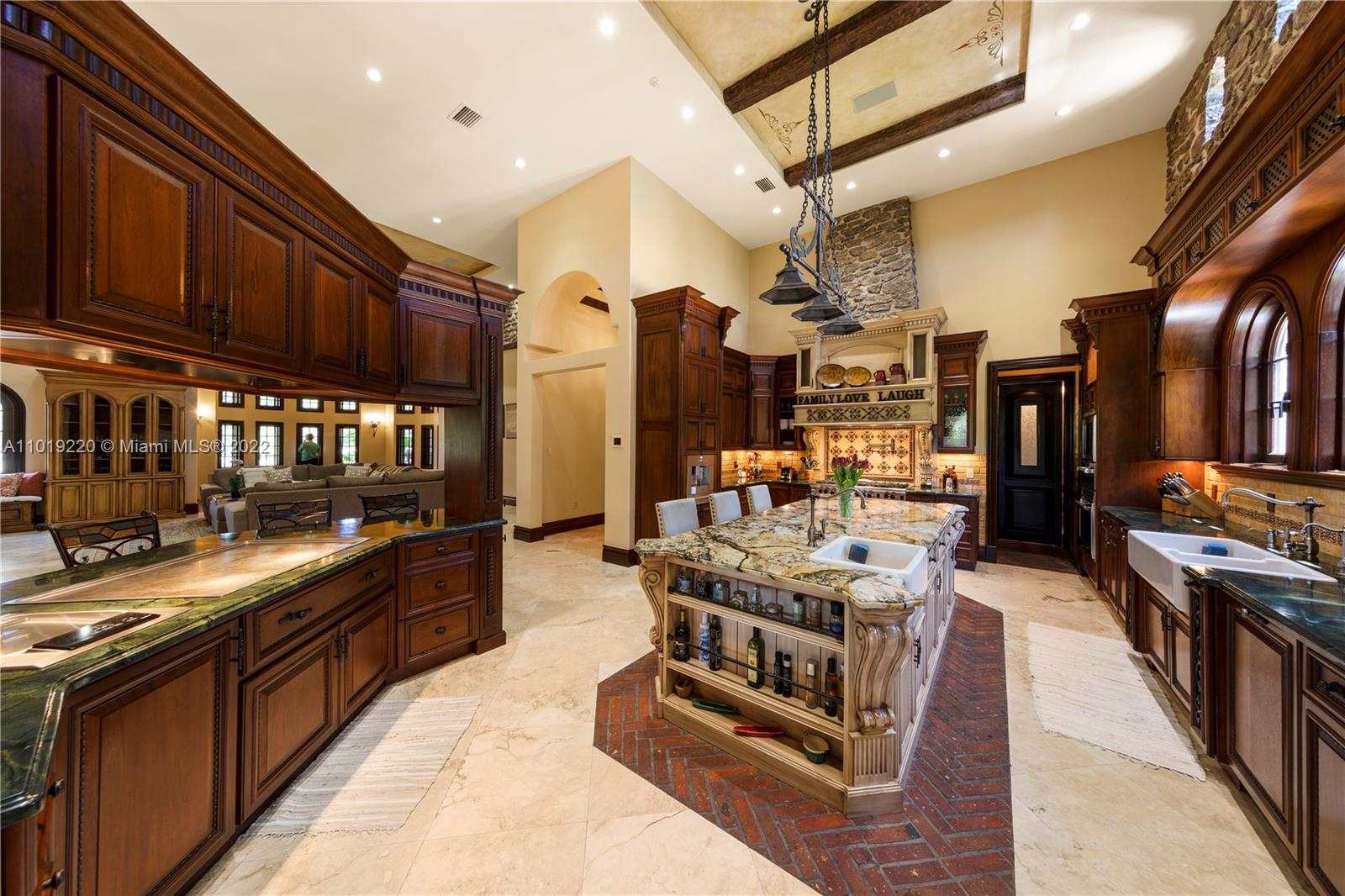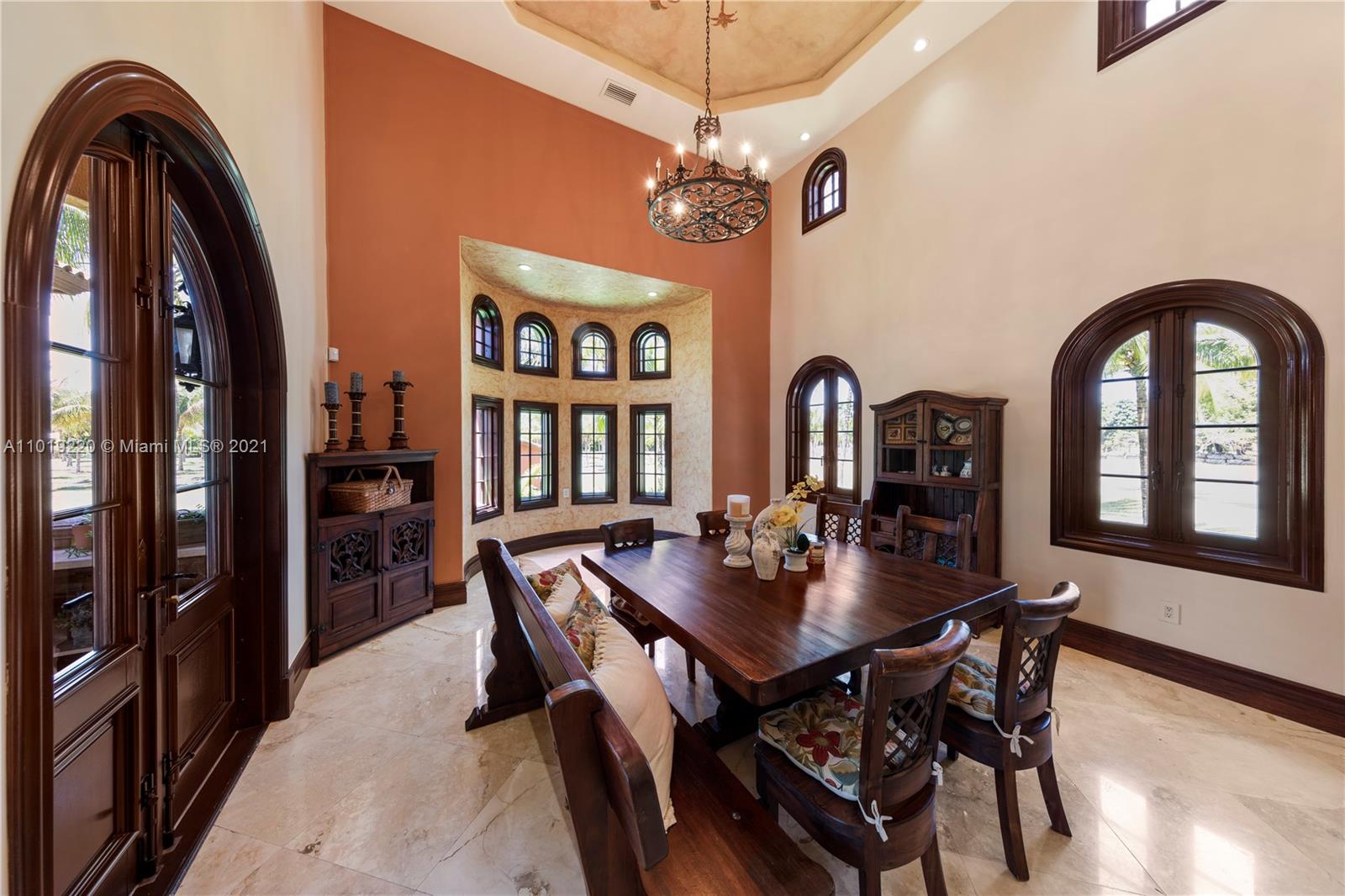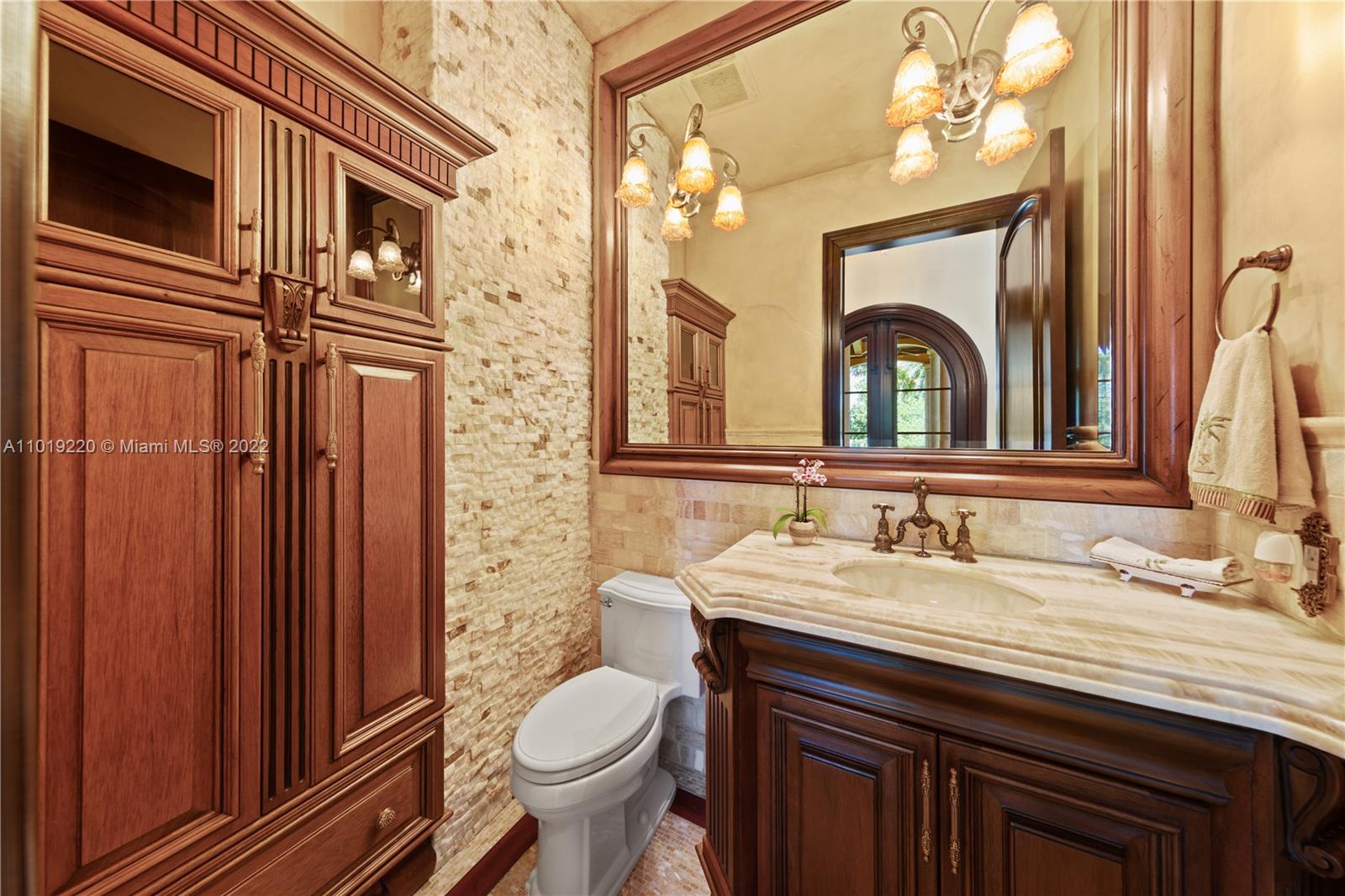 GUEST BATH...REFERRED BY FAMILY AS THE "ONYX BATH'. THE ENTIRE BATH IS ONYX WITH EXCEPTION TO THE WOOD INLAYS IN THE FLOOR. THE FAUCET WAS IMPORTED FROM FRANCE DESIGNED BY LILLE HERBEAU, THE HARDWARE INLAID WITH SWARVOSKI CRYSTALS WAS DESIGNED BY EDGER BERBERI.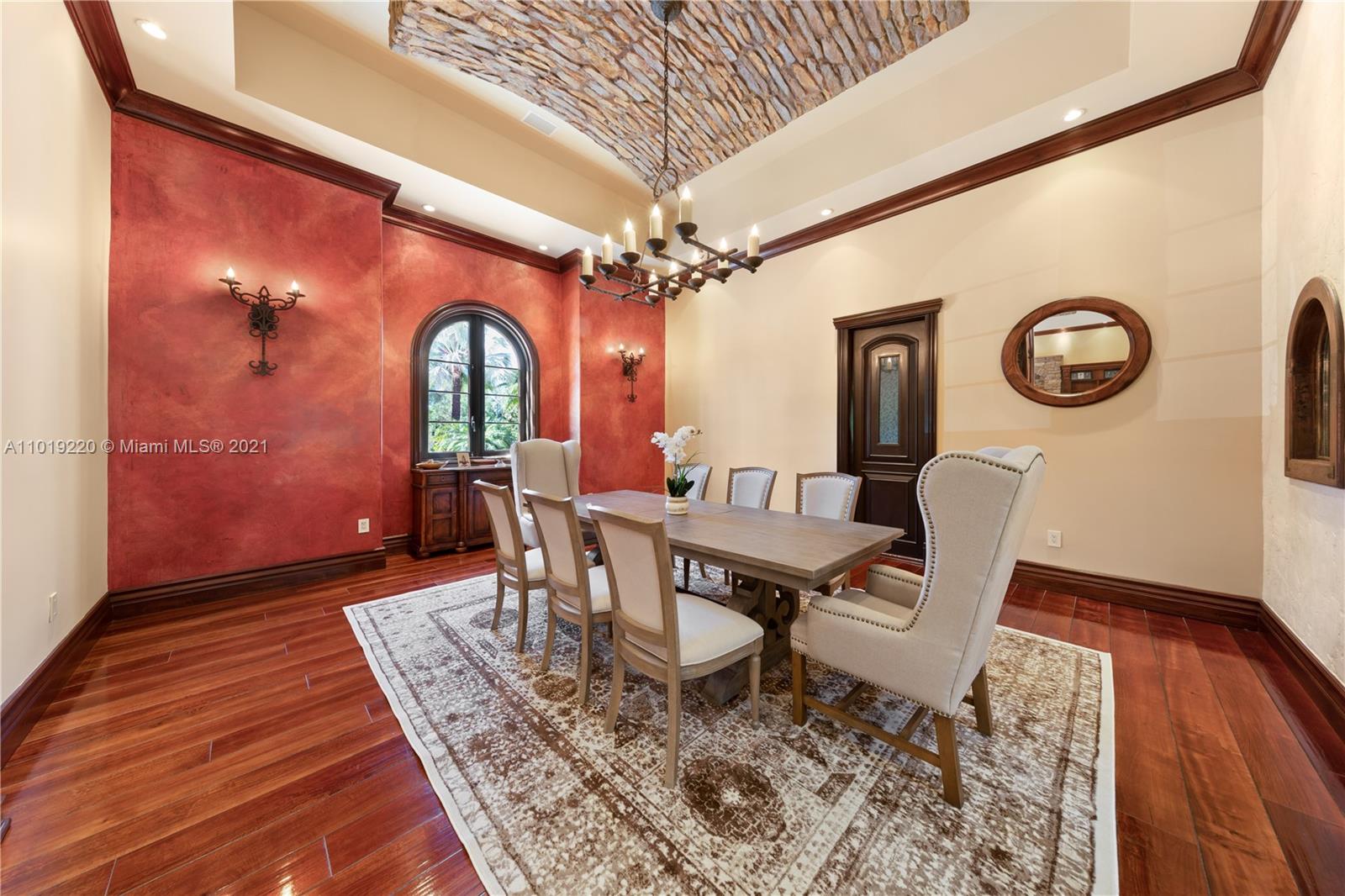 FORMAL DINING WITH CUSTOM IRON OPENS TO BUTLERS PANTRY THEN TO MAIN KITCHEN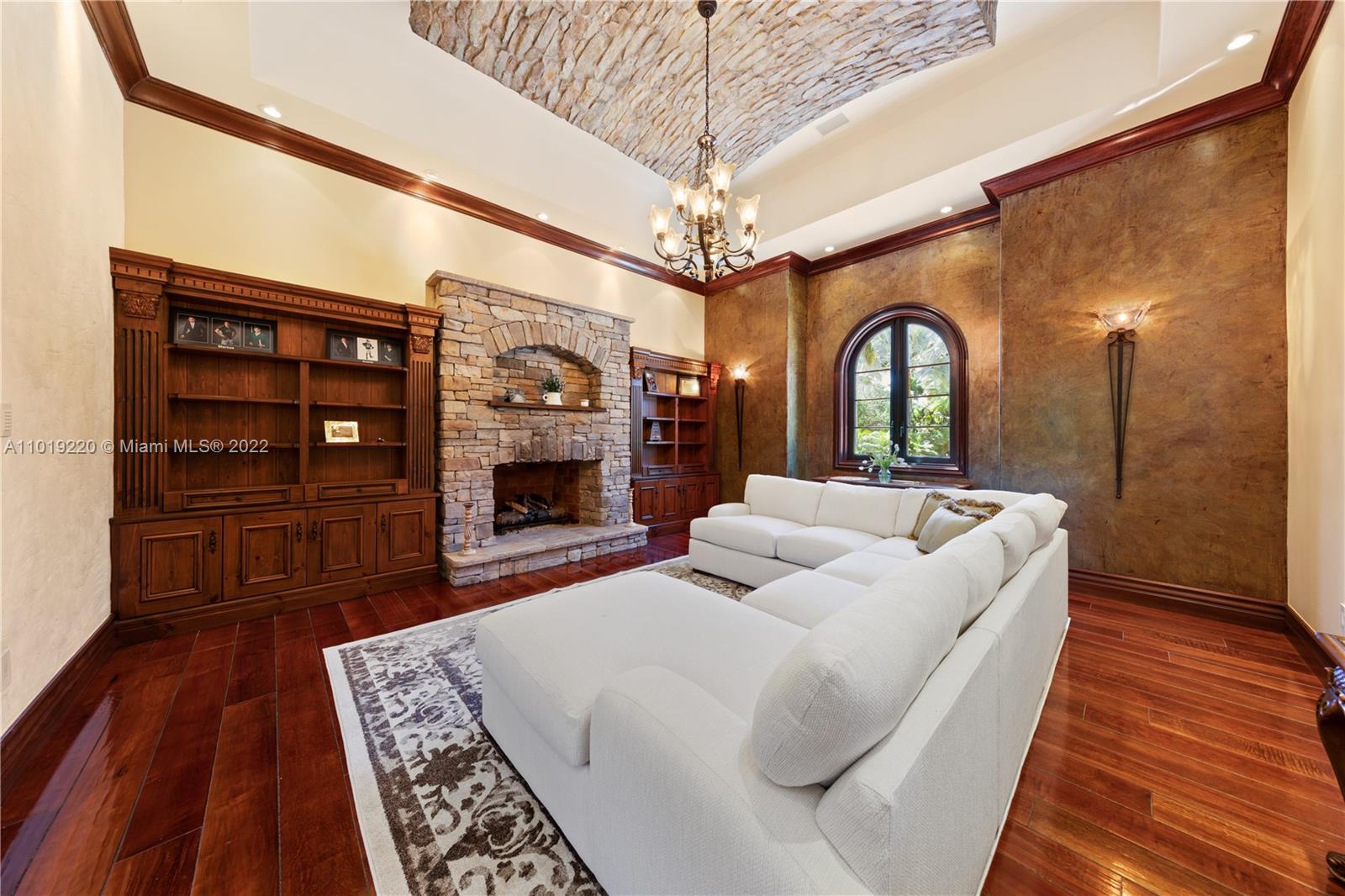 FORMAL LIVING ...DESIGNER LIGHTING WITH FAUX FINISH WALL...1 OF MANY FIREPLACES.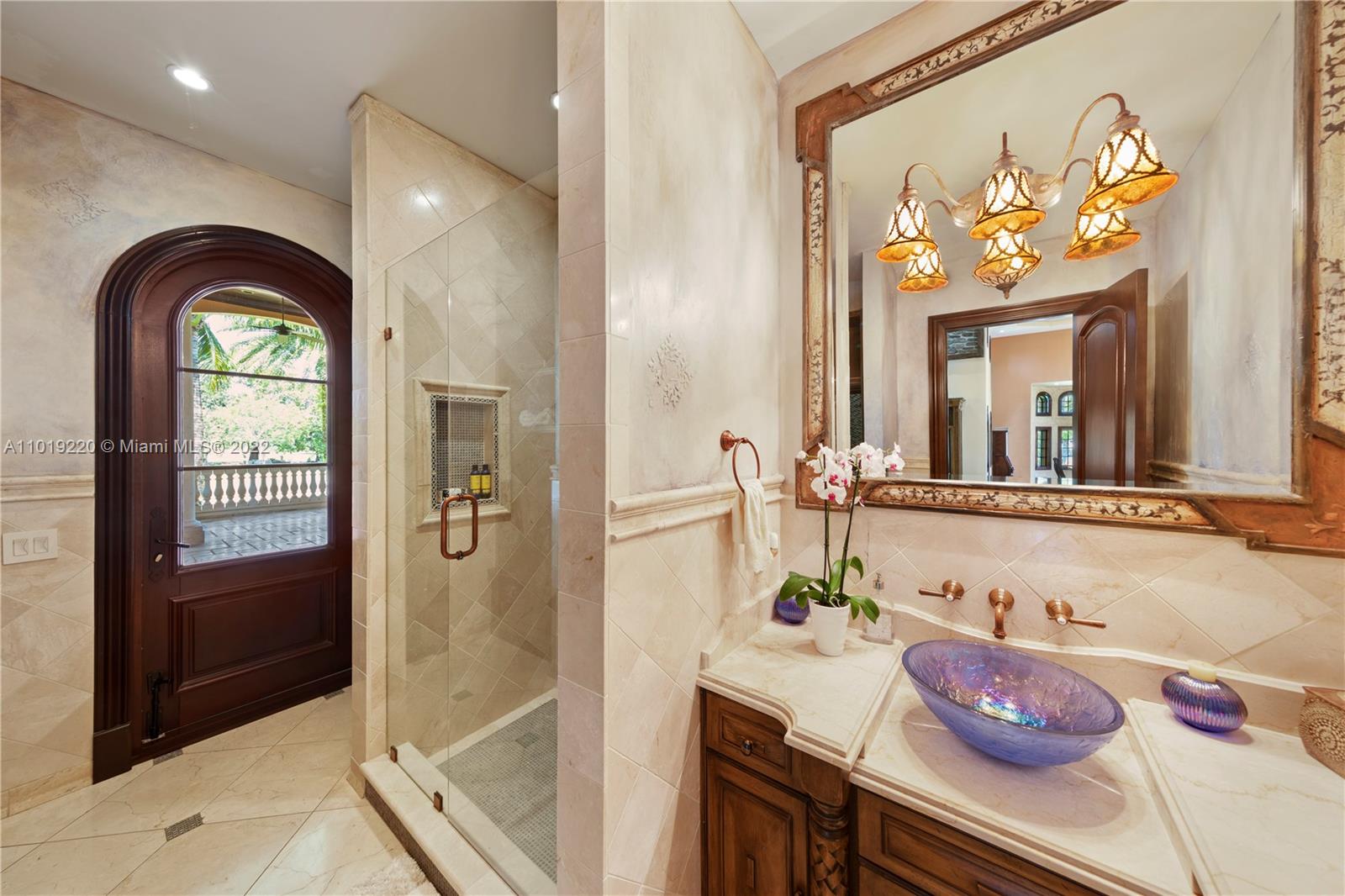 CABANA BATH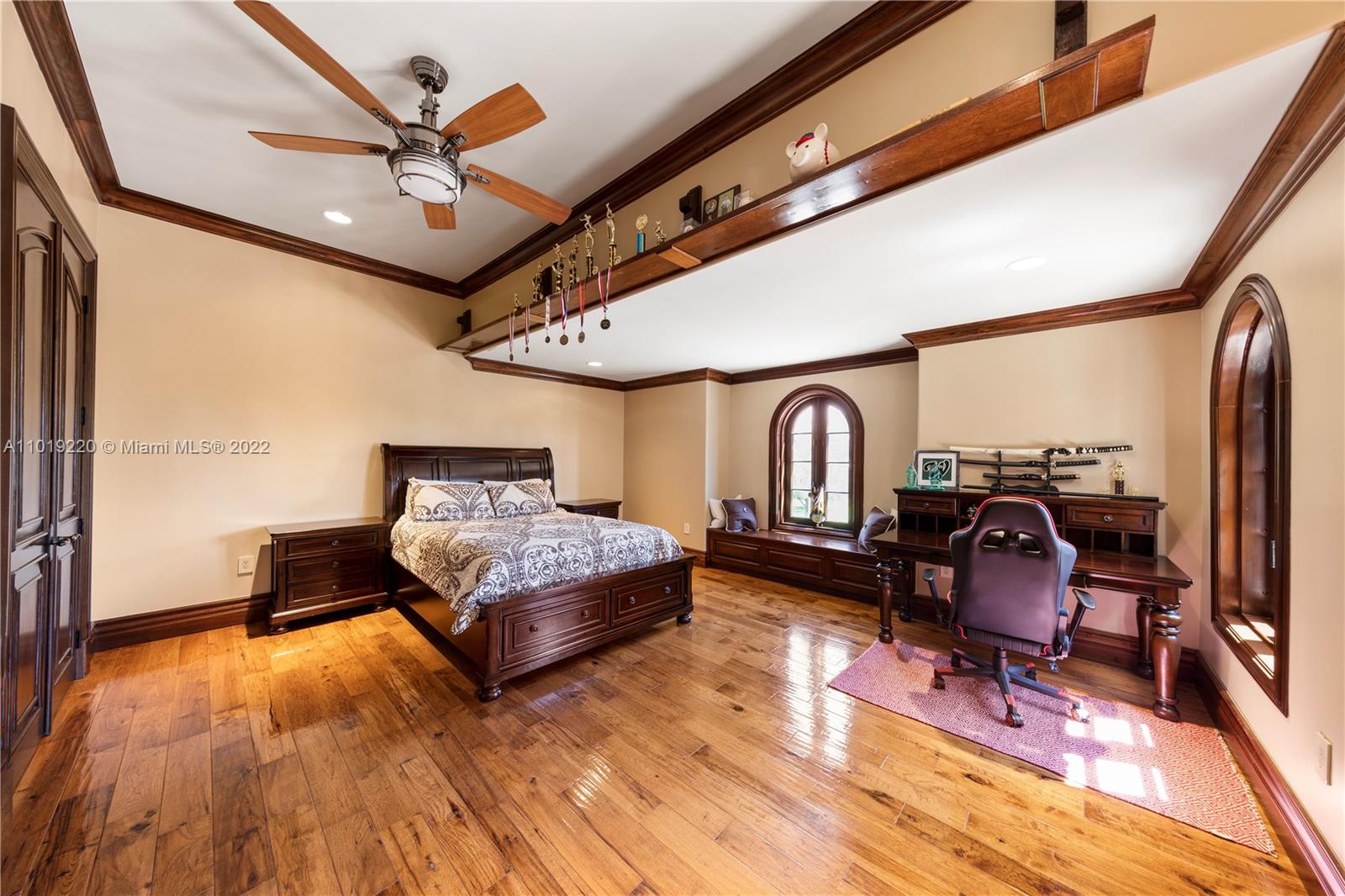 THE KIDS ROOMS ARE IDENTICAL IN SIZE, SO NO ROOM FIGHTING! BOTH HAVE A TROPHY WALL, FINISHED CLOSETS, GREAT LIGHTING WITH DESK SPACE.THEY SHARE A JACK AND JILL BATH AS WELL AS AN AMAZING TERRACE.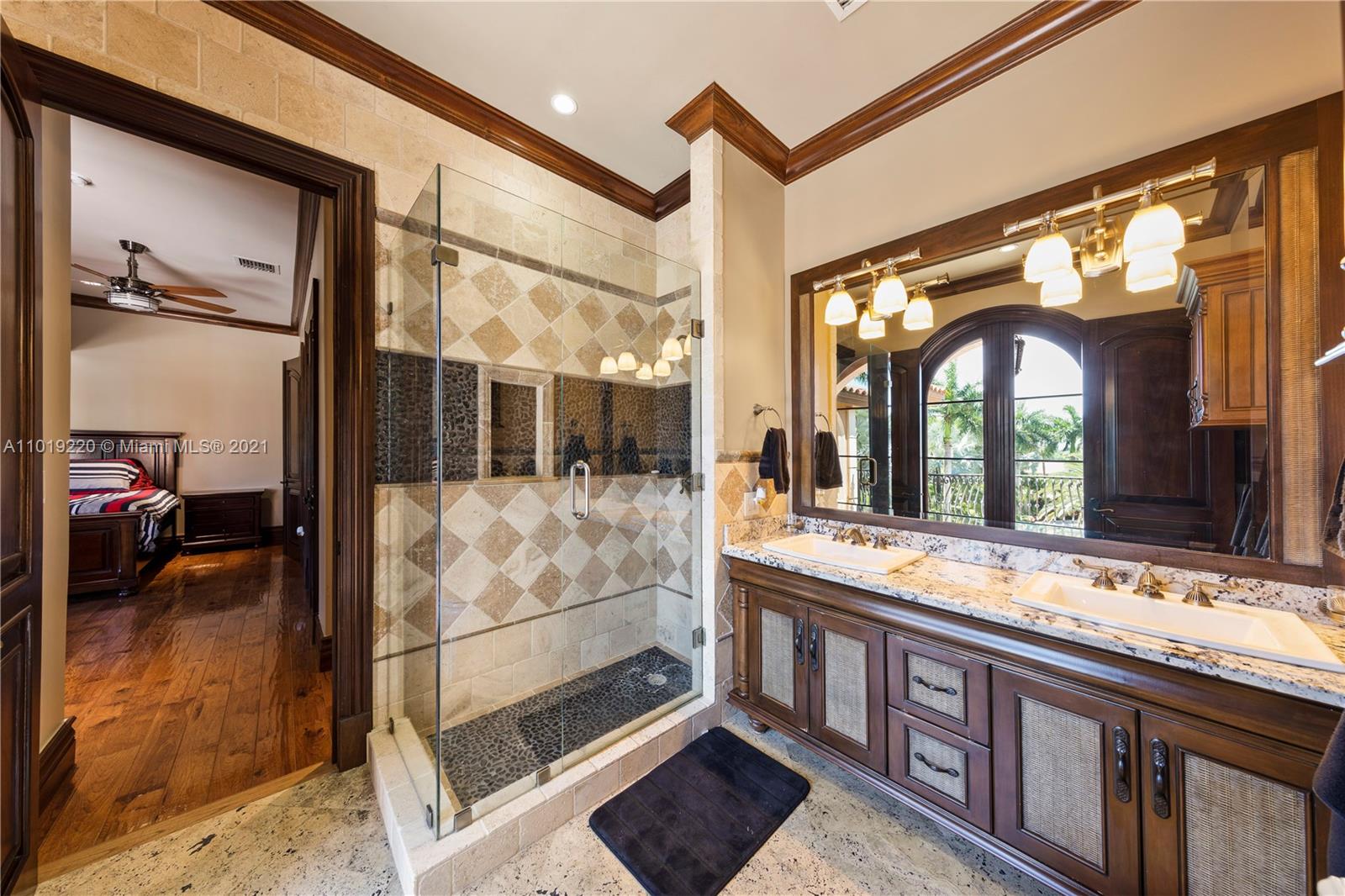 JACK AND JILL BATH
JACK AND JILL #2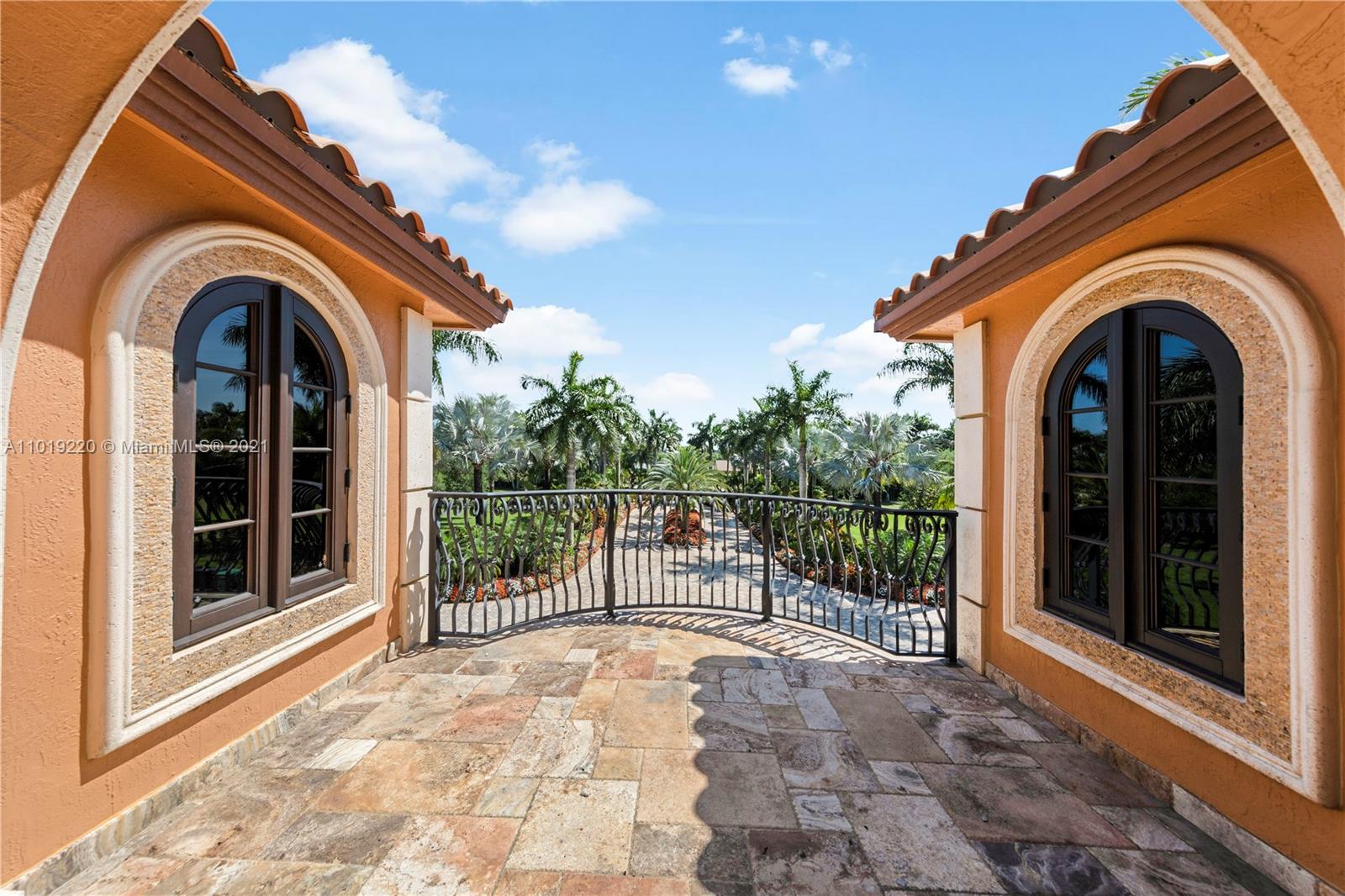 VIEW OF THE JACK AND JILL TERRACE
OUTSTANDING VIEW FROM AN UPSTAIRS TERRACE..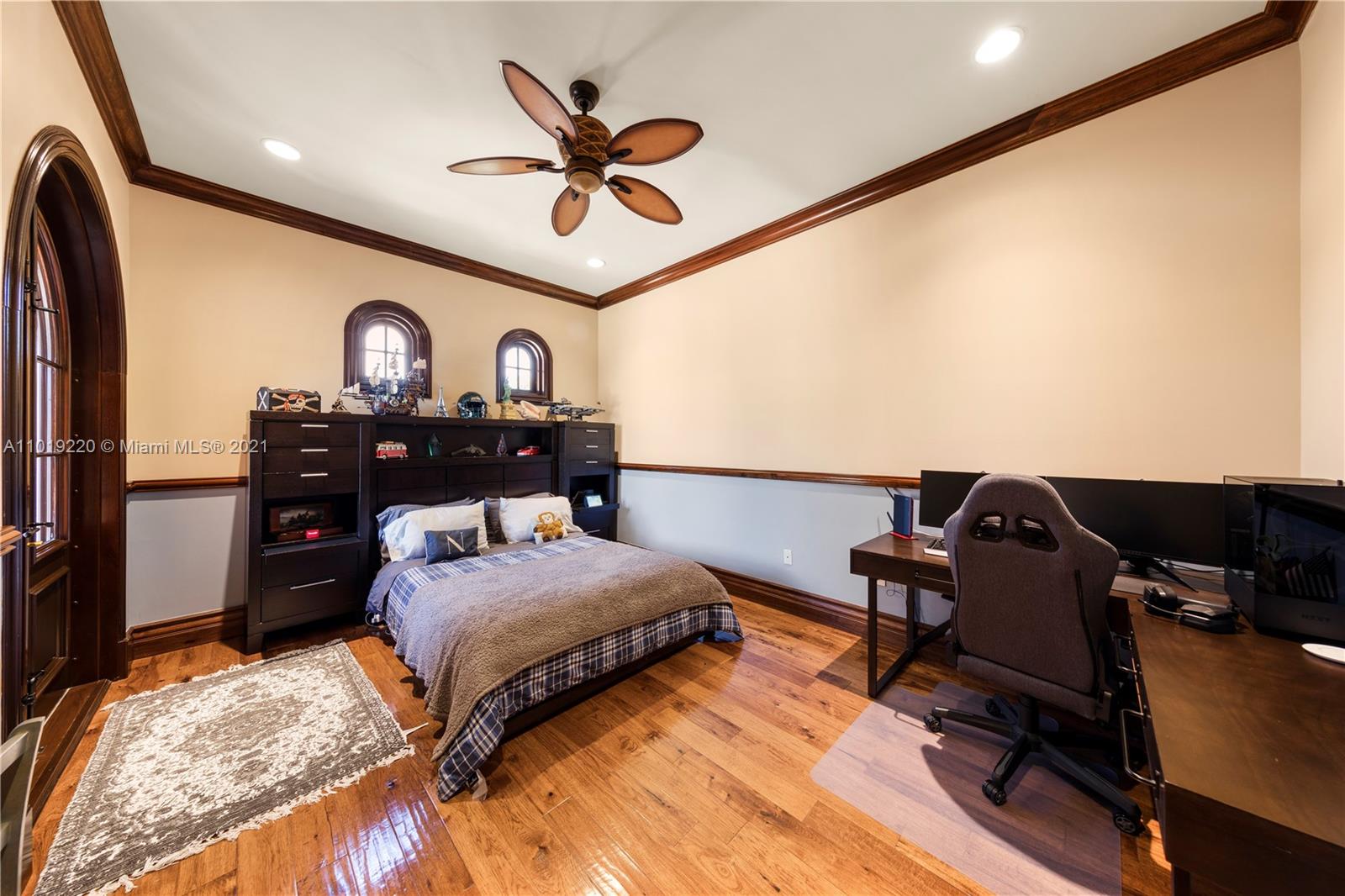 GUEST SUITE WITH A PRIVATE TERRACE..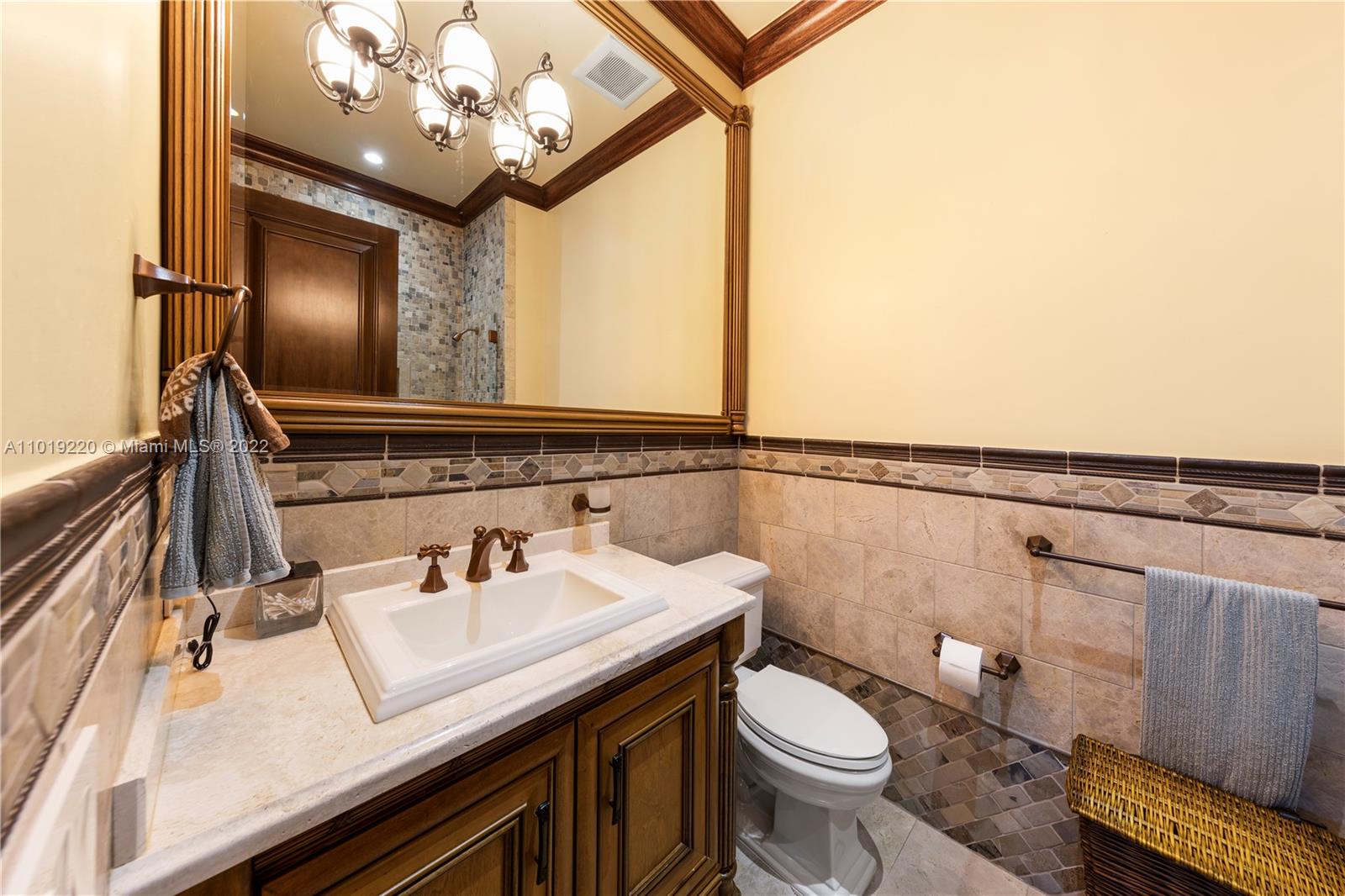 GUEST BATH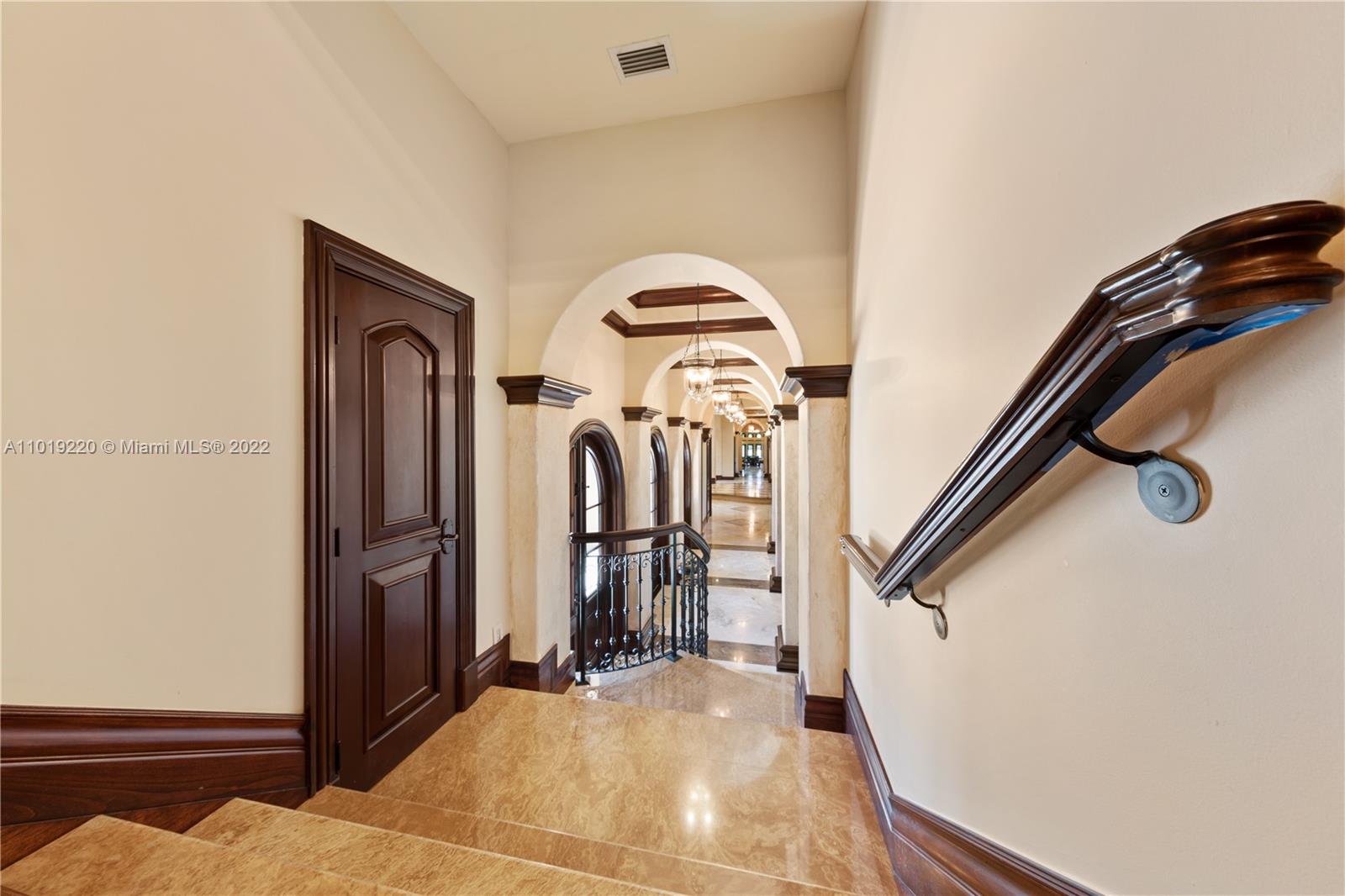 LEAVING MASTER WITH A VIEW OF HALLWAY..THE MAHOGANY DOOR OPENS TO GYM, PLUS.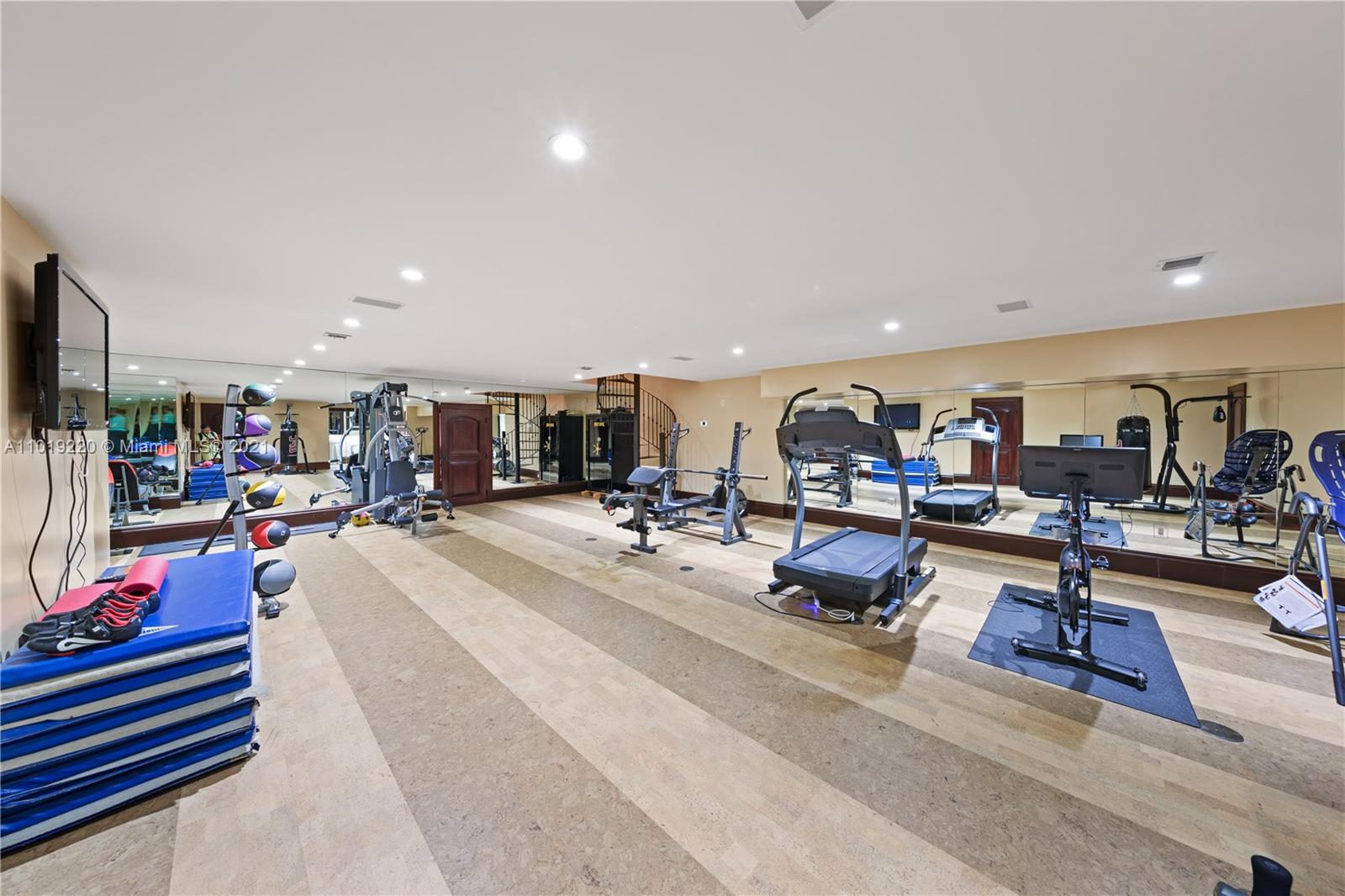 GYM AREA OR STUDIO... 1/2 BATH FEATURES CORK FLOORING AND WALL TO WALL MIRRORS, IN ADDITION THIS LOWER LEVEL OPENS TO EXTERIOR .THERE IS A ROD AND REEL ROOM AKA A SAFE ROOM( POURED CONCRETE INTENDED TO BE A LARGE WALK IN VAULT) ,INTERIOR GARAGE AND A MINI STORAGE FOR ADDITONAL WINDOWS/ PRODUCTS USED TO COMPLETE COMPOUND. THE SPIRAL STAIR CASE LEADS INTO MASTER WING FOYER FOR EASY MORNING WORK OUTS.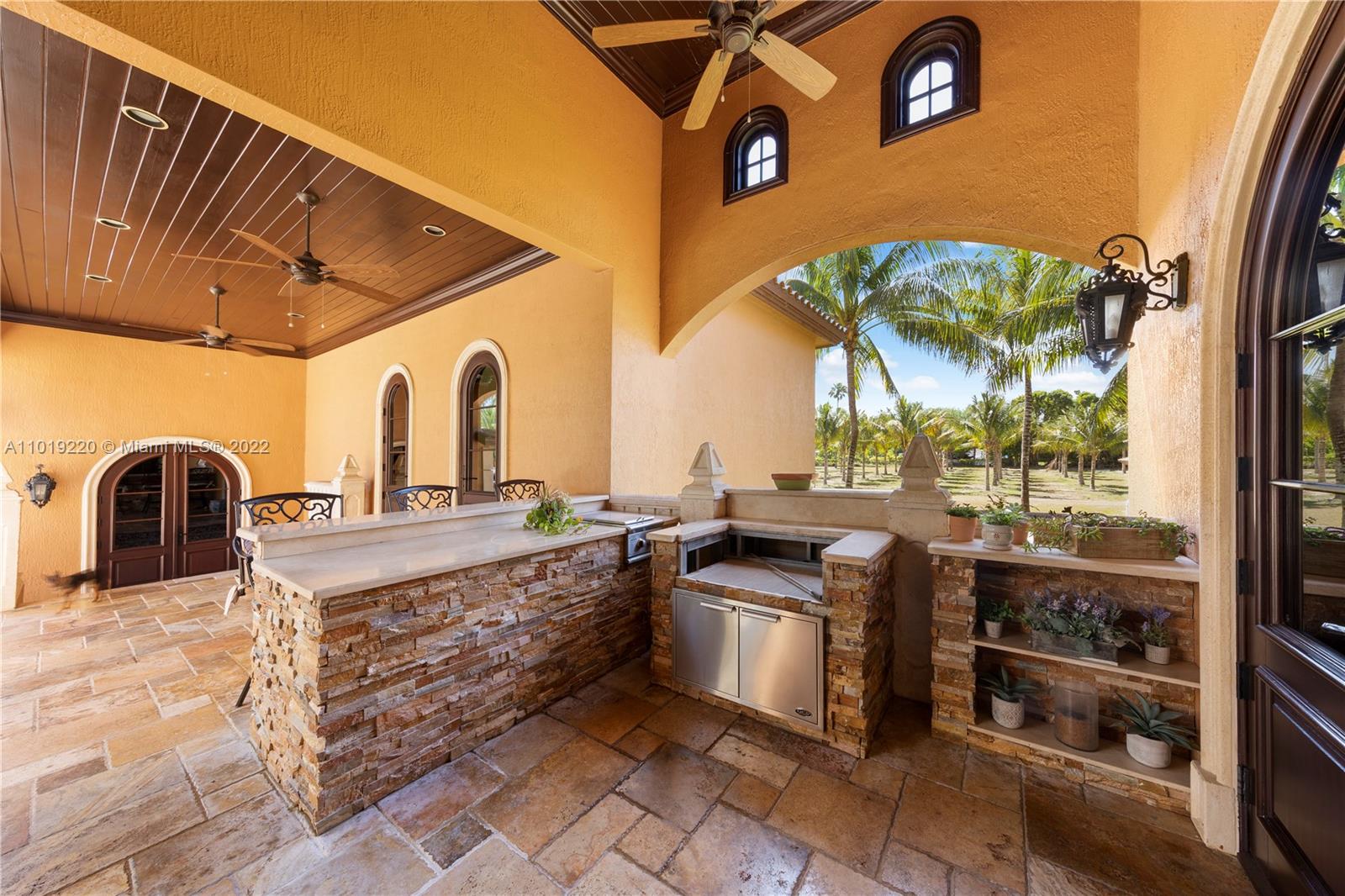 SUMMER KITCHEN HAS AN EXCELLENT FLOW INTO MAIN KITCHEN THRU DBL DOORS ON RIGHT. ITS A GREAT SET UP. THE 36" DCS BBQ GAS GRILL IS BEING REPLACED AND HAS A DIRECT LINE TO THE LP GAS FOR THE HOME,ALSO FEATURES A DCS GAS BURNER.THE SINGLE DOORS,IS LAUNDRY, THE 2ND STAFF QUARTERS AND THE DBL DOORS ON LEFT IS A 5+CAR GARAGE W WATER TREATMENT SYSTEM YOU CAN BOTTLE YOUR OWN WATER. AMAZING PH...500 GAL REV OSMOSIS W CHARCOAL FILTERS AND UV LIGHT H2O FILTRATION FOR THE ESTATE. FYI NO WATER BILLS ON WELL AND SEPTIC!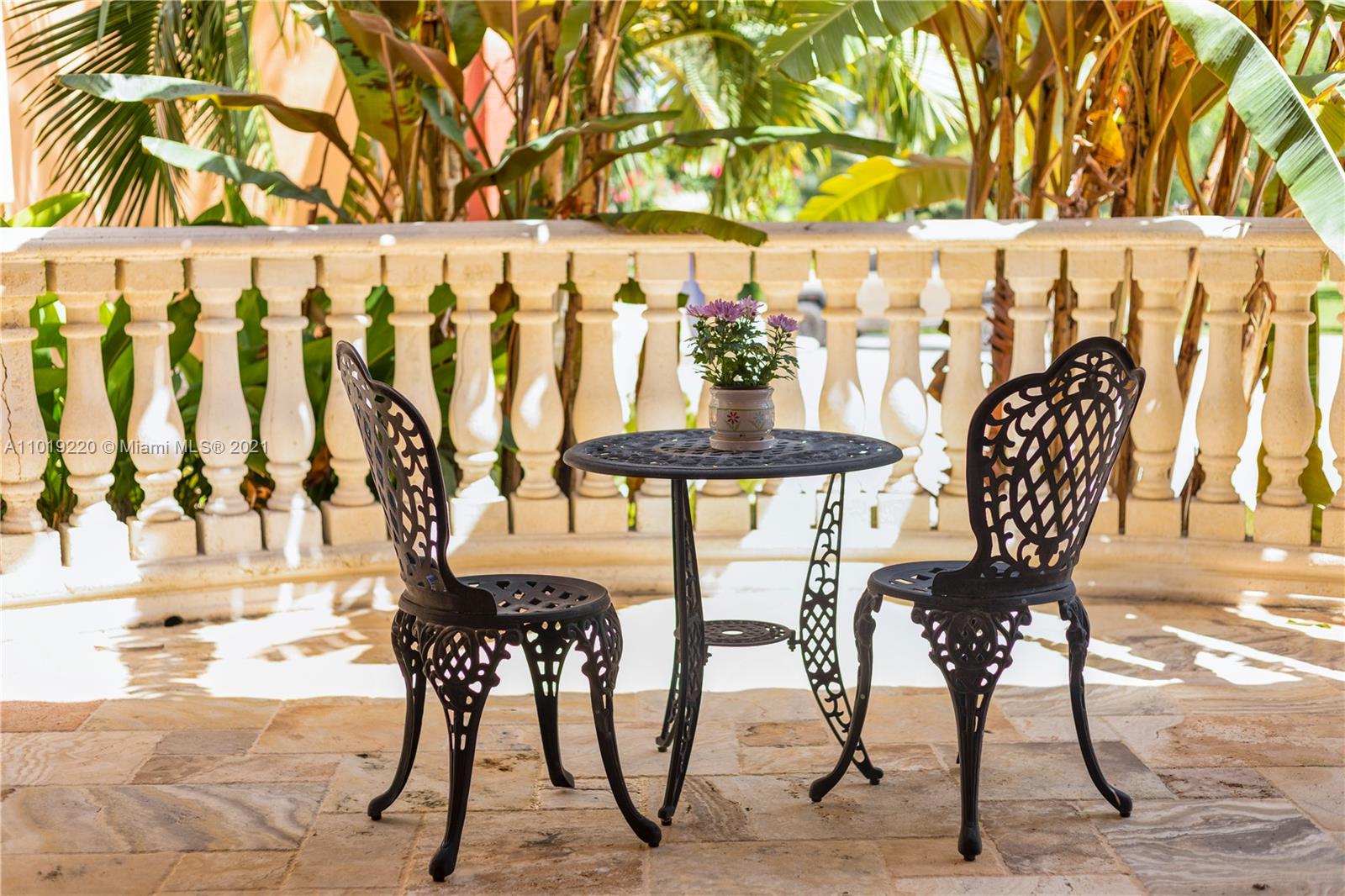 TERRACE OFF SUMMER KITCHEN BETWEEN MAIN AND STAFF OPENS TO MAIN KITCHEN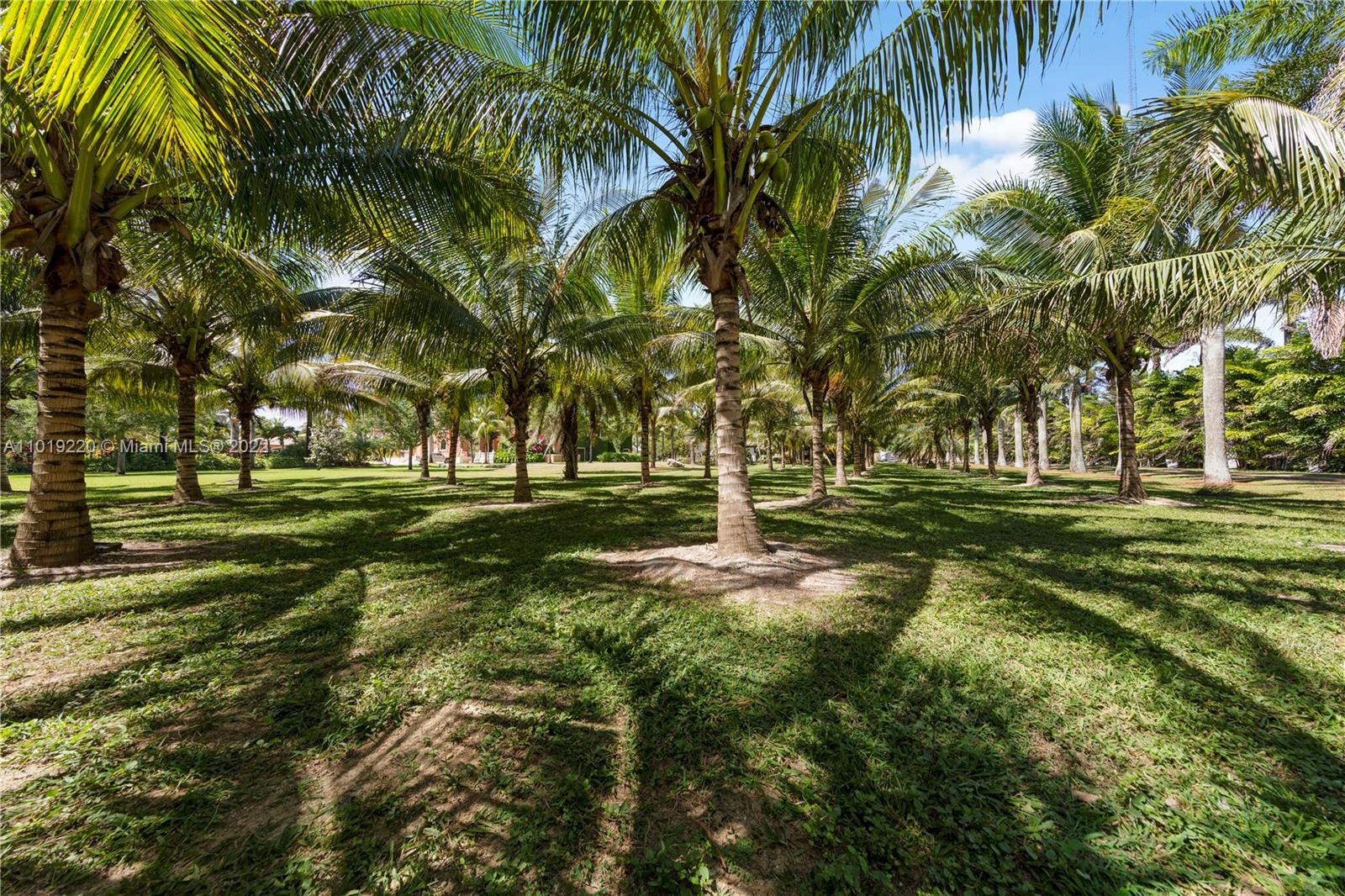 THE PROPERTY IS SITUATED ON A INCOME "GREEN MALAYAN COCONUT" PLANTATION..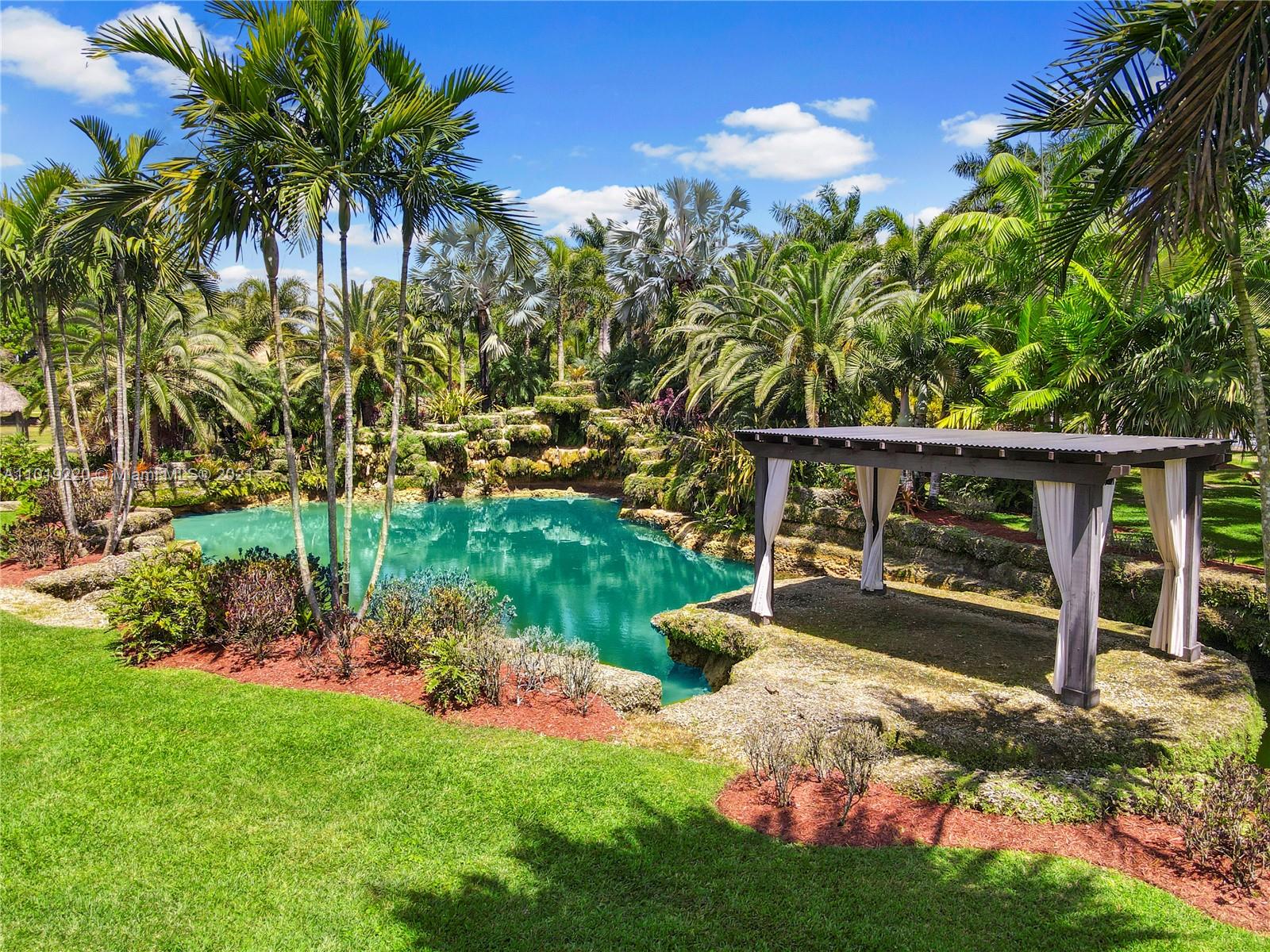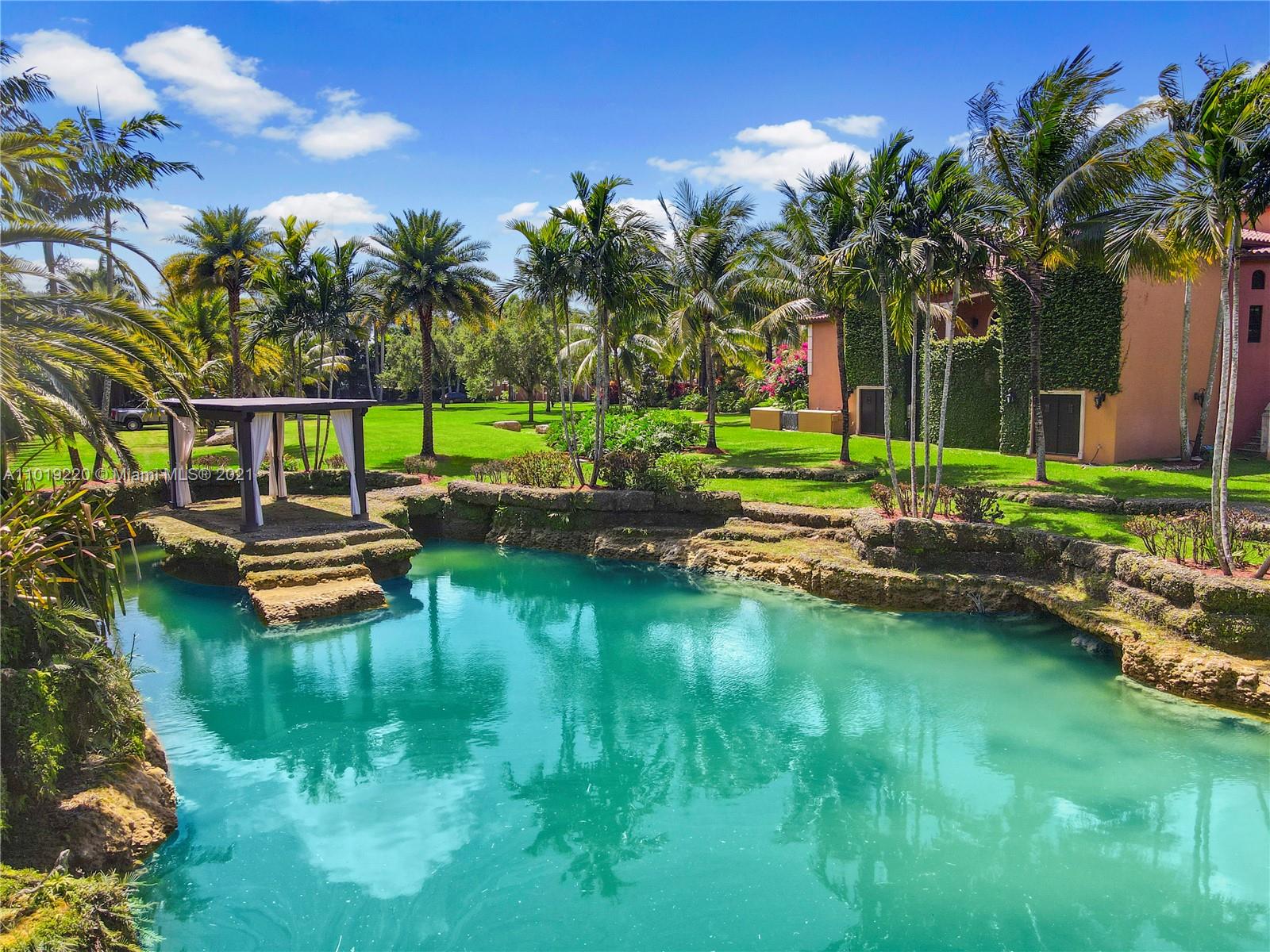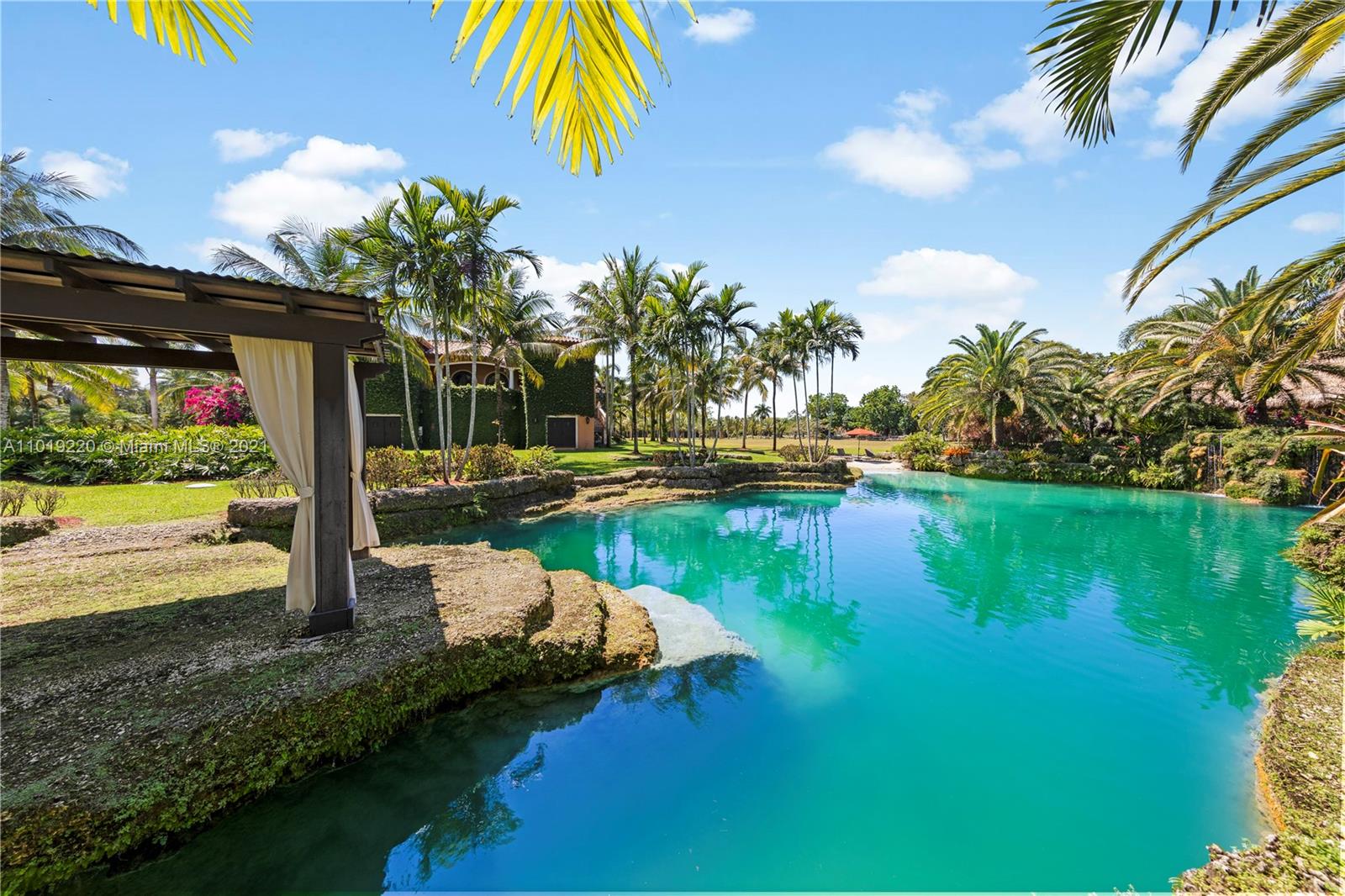 THE TERRACE OVERLOOKING GROTTO IS THE CUT OUT WRAPPED IN FICUS REPENS..ENLARGE ALL PHOTOS FOR A BETTER VIEW.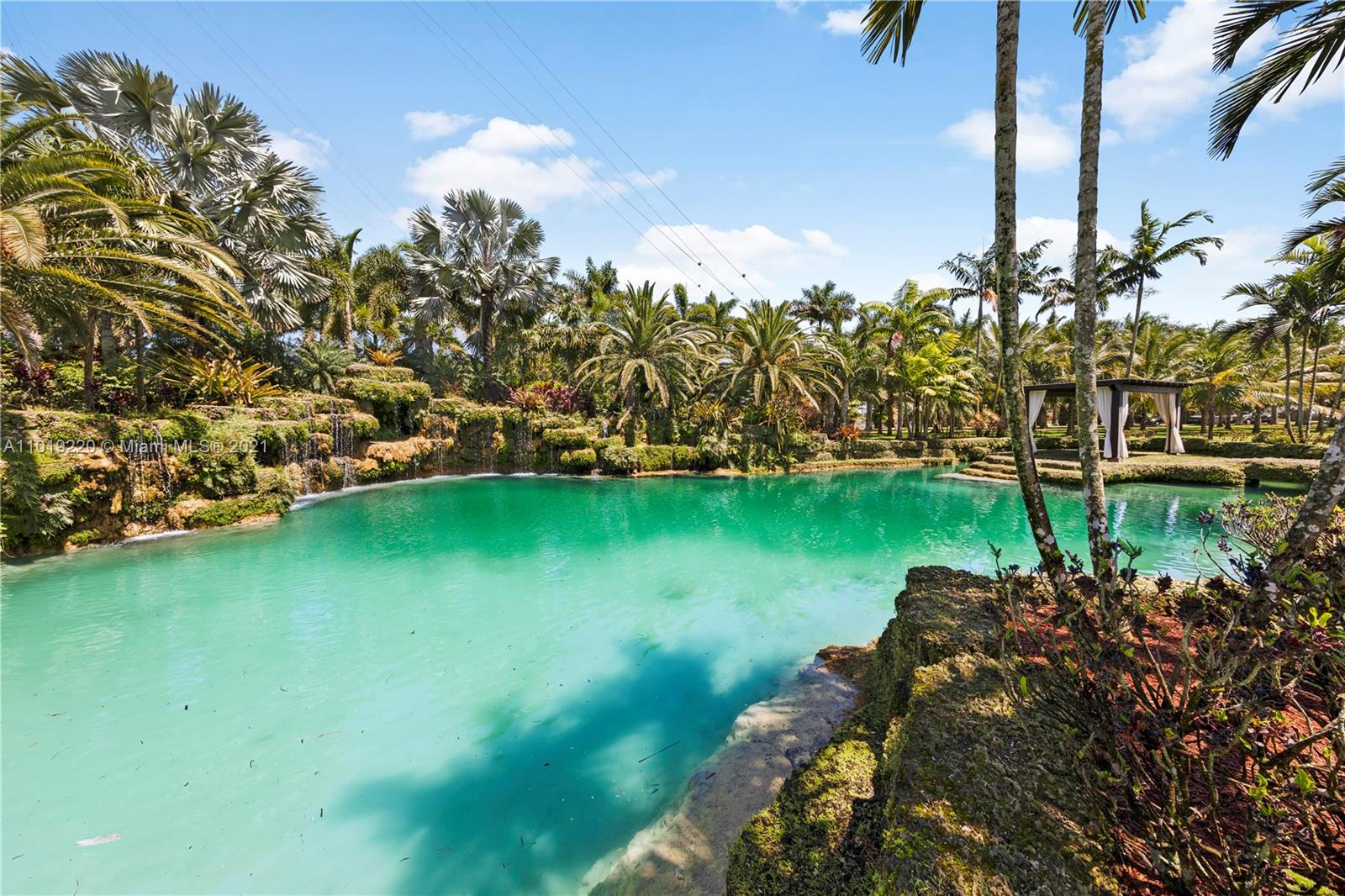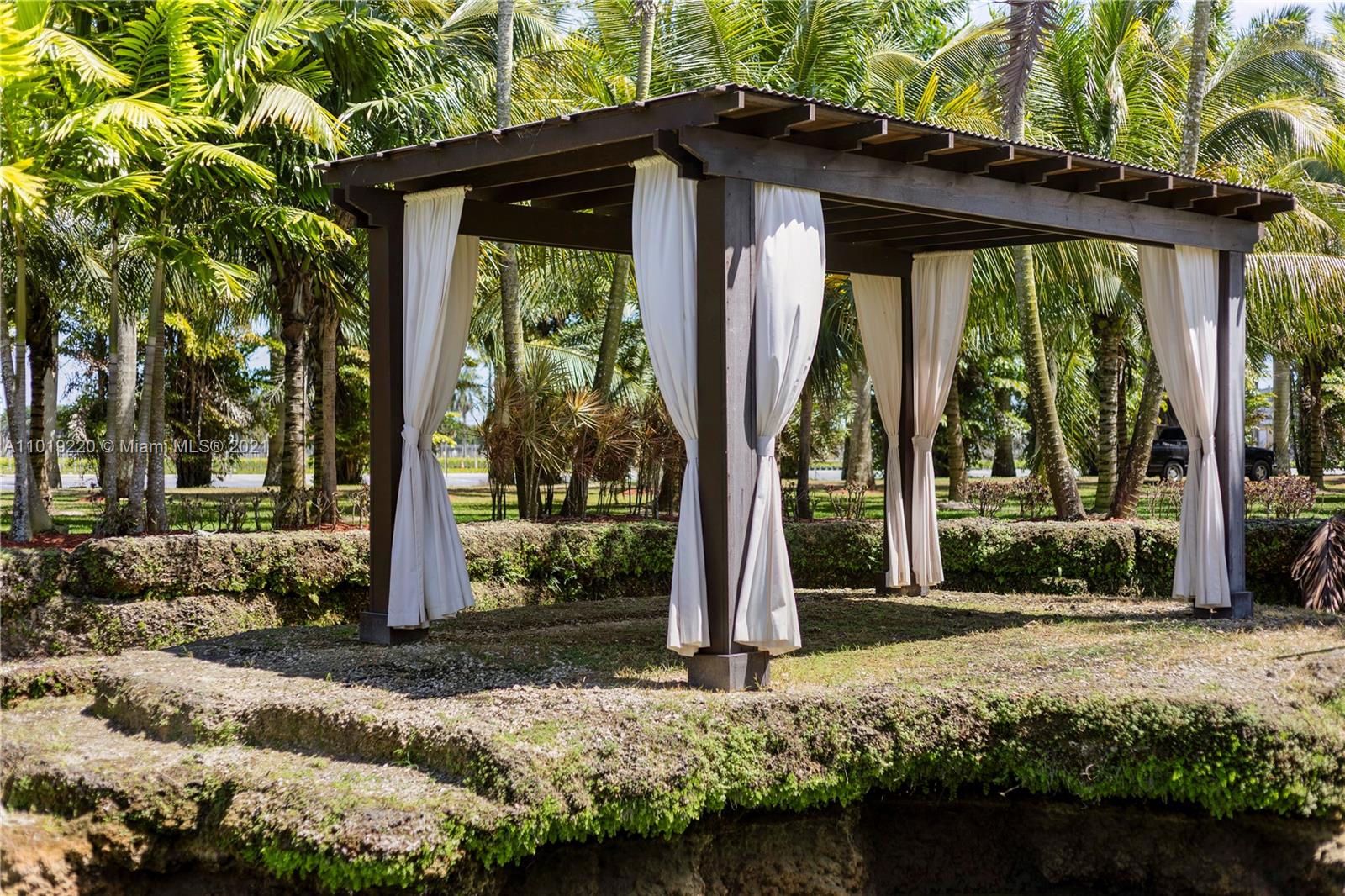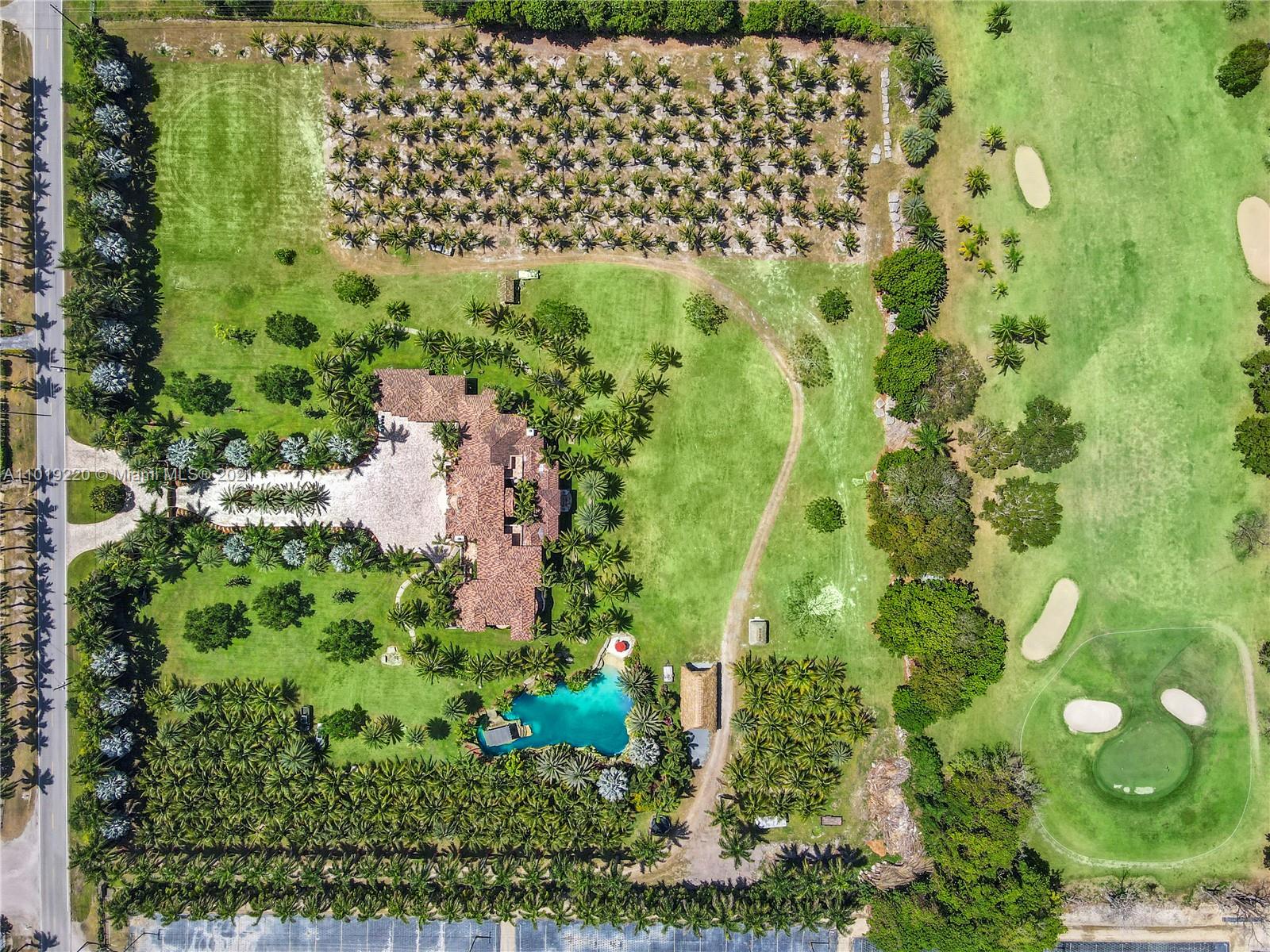 GREEN SPACE LAYOUT...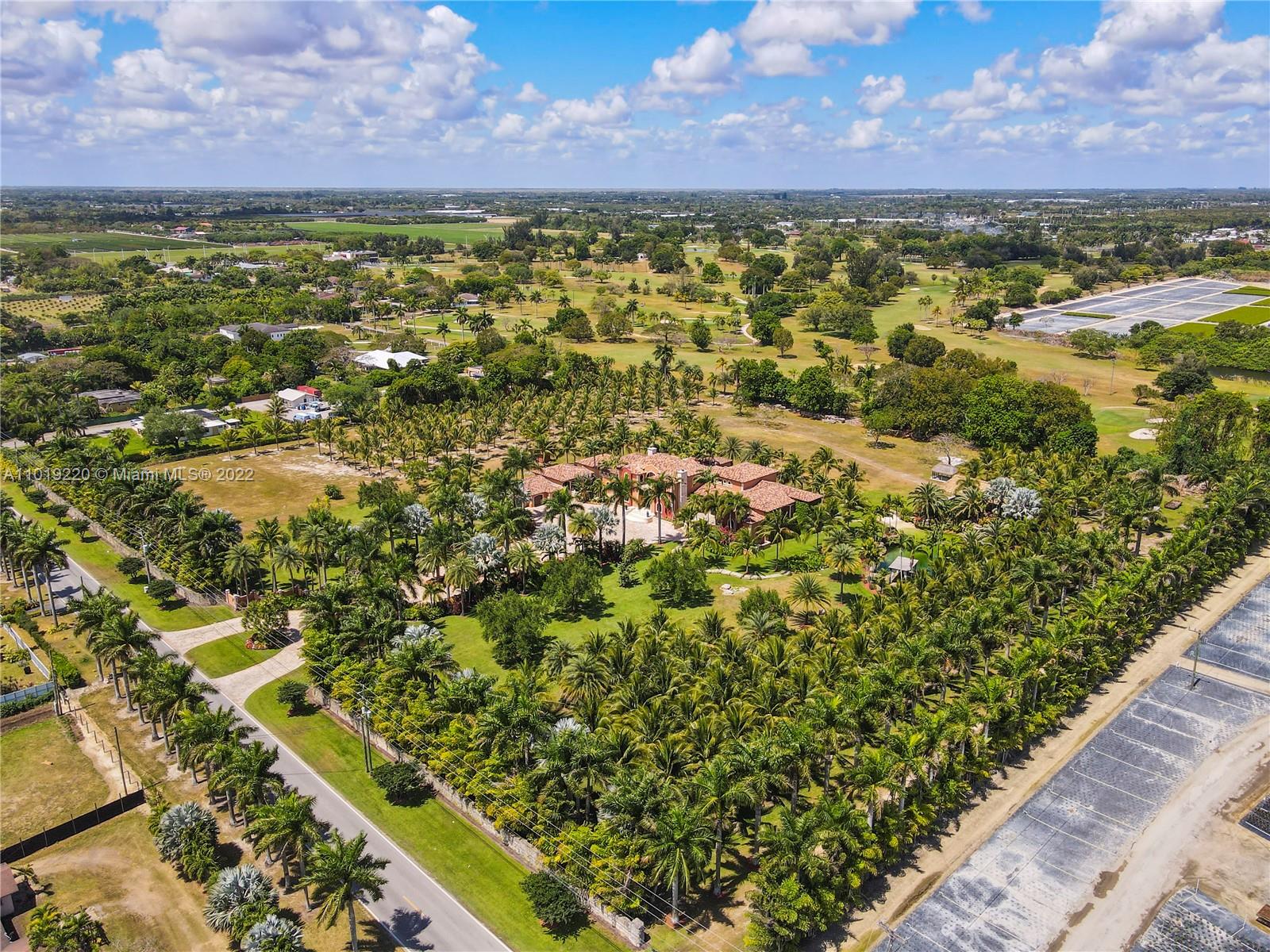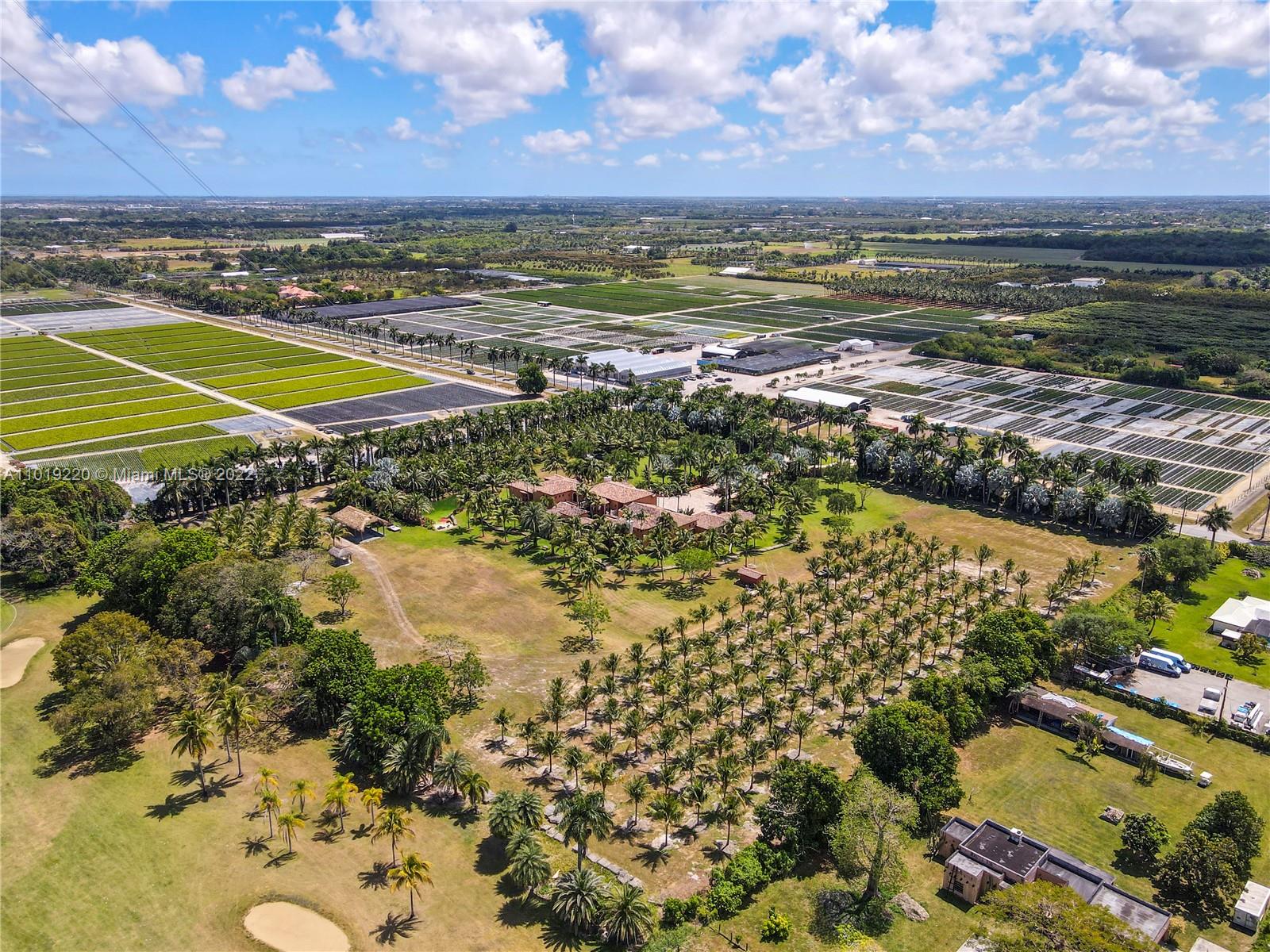 THE REAR FENCE LINE IS SHARED WITH REDLAND COUNTRY CLUBS 9TH HOLE..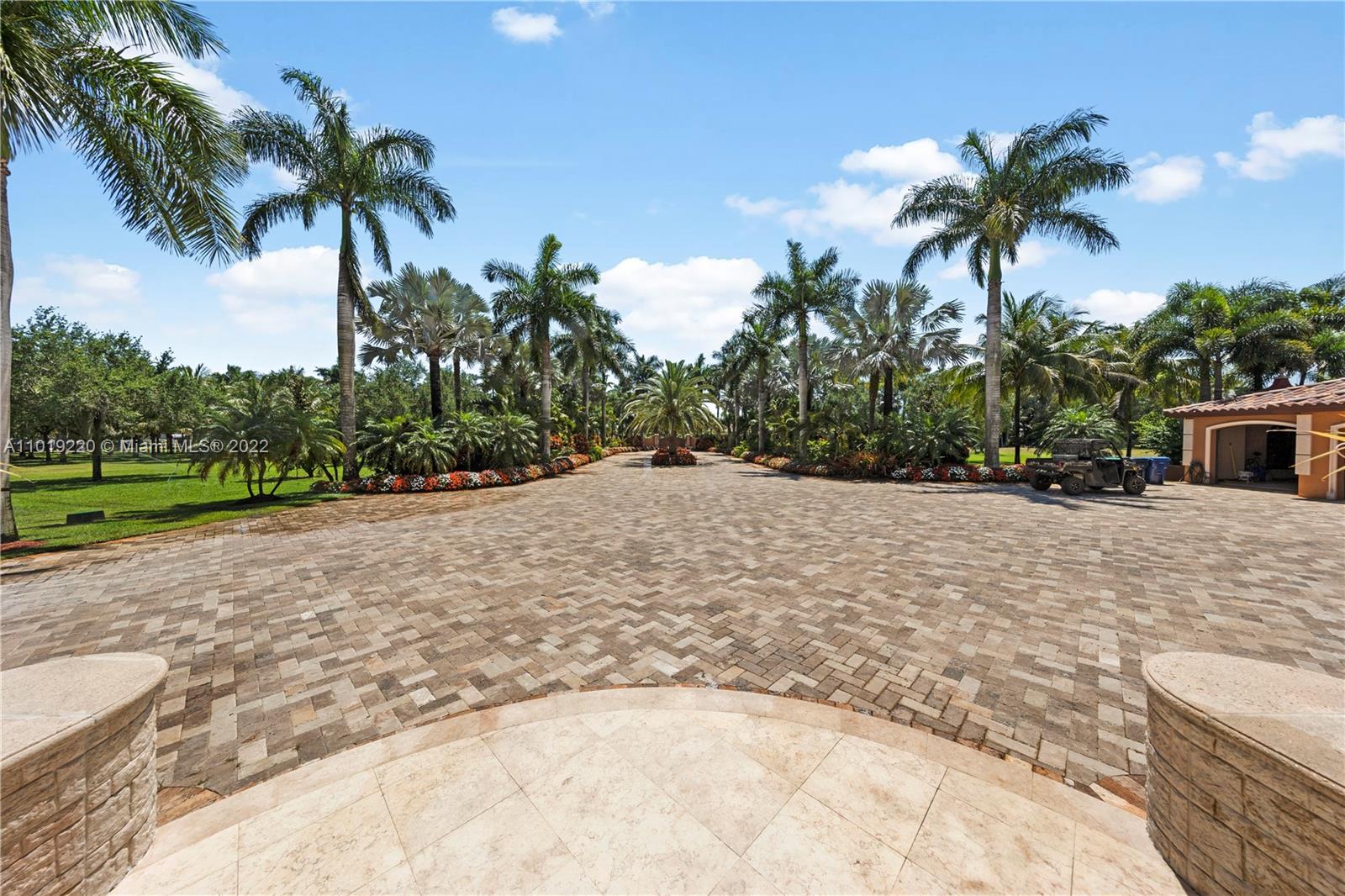 THANK YOU FOR VISITING...